Have a demo account for our VOD Dispatch files or have recently purchased them and need to know how to access them? The below will help you get yourself squared away and ready to train!
Log in to your account with the credentials given by your representative to the URL: https://wave.atlantictraining.com/login
Once logged in, you'll see a screen that looks like the screen below: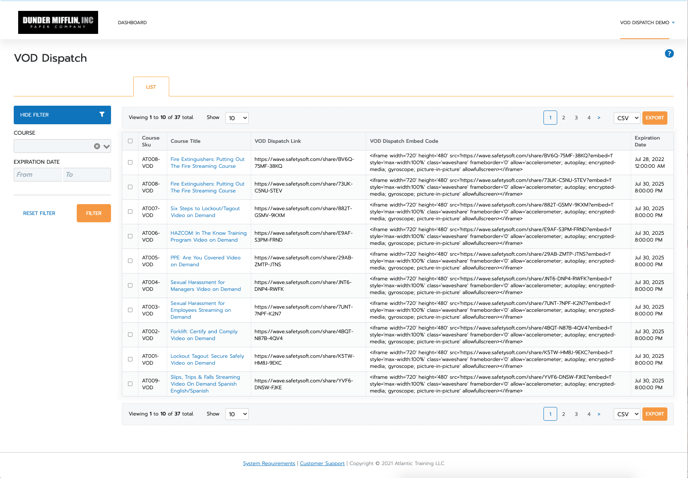 From here, you're able to use the filter on the left-hand side if you're looking for a specific course.
By clicking on "course title" it will take you to the product page in which you're able to view the course description, English and Spanish (if available) video content, and view/download/print the written materials as needed.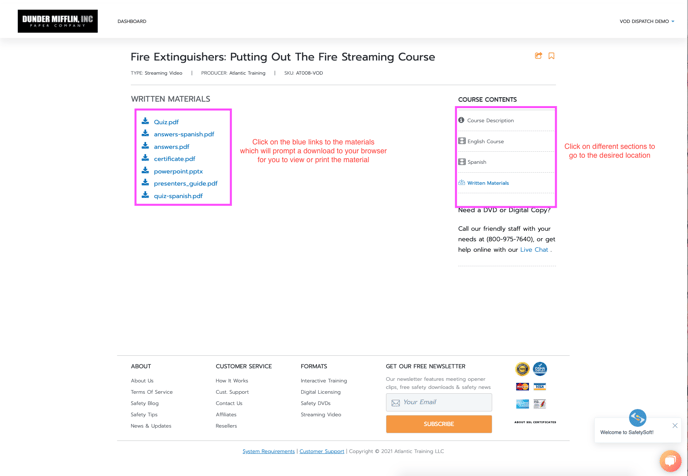 If you wish to edit the name of your shared course, please click onto the Course Title from your main dispatch screen as shown in above picture #1 then click the arrow as indicated below: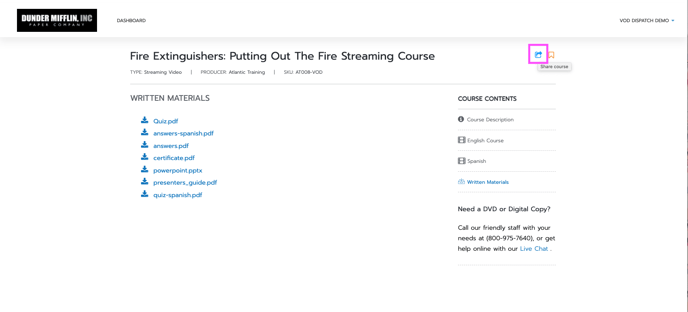 Once you click the button indicated above, you'll then see the following screen: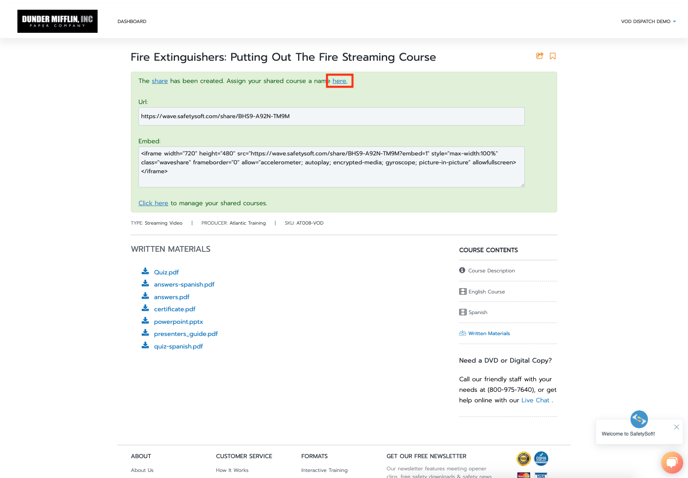 At this point, you can copy the URL code to send out to your users/employees which will not require them to log in. This option gives the viewer access to the written materials.
If you'd like the viewer not to see any written materials and only the video, simply add ?embed=1 to the end of the share URL.
You can also take your embed code from here as you can see.
If you wish to change the name of the shared course, click where shown above which will take you to the following screen: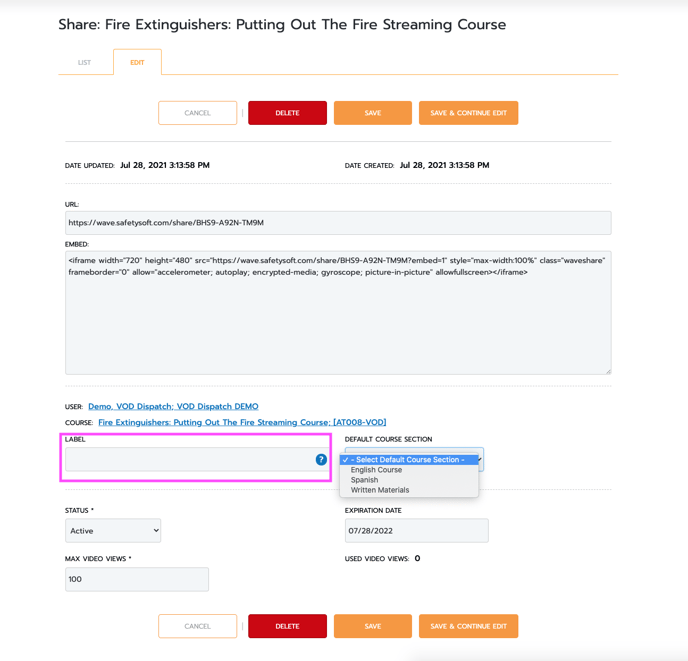 Input your desired name where indicated. You can also set a default course section if you wish as well as make other changes as shown such as the status, max video views allotted for that specific program as well as an expiration date.
Once you have the Embed code, simply add that code to your Html friendly platform and the videos will seamlessly display with multi-language support showing on screen
Video on Demand (VOD) Dispatch allows you to take our video-based streaming training content and embed them into your LMS, powerpoints, HR software, and more.
"If you need further assistance after reading this article, please submit a ticket HERE and someone from our team will assist you soon!"