Viewing Custom Courses in the Library
Did you know you can view a Custom Course just like any other training in the Course Library?
In order to view a Custom Course in the Course Library, click on Browse Course Library from the Dashboard.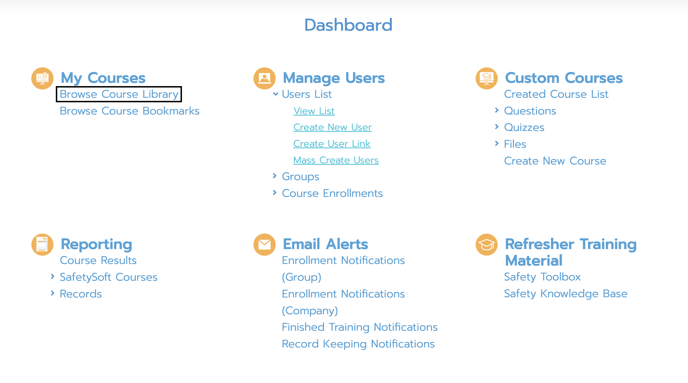 Next, use the filter to select Custom Course.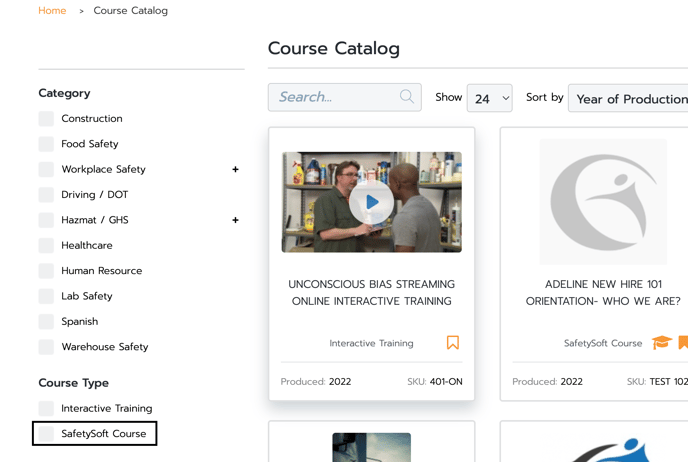 Once that is selected, all Custom Courses will be displayed.
From there, Custom Courses can be bookmarked and started if you have been enrolled in them.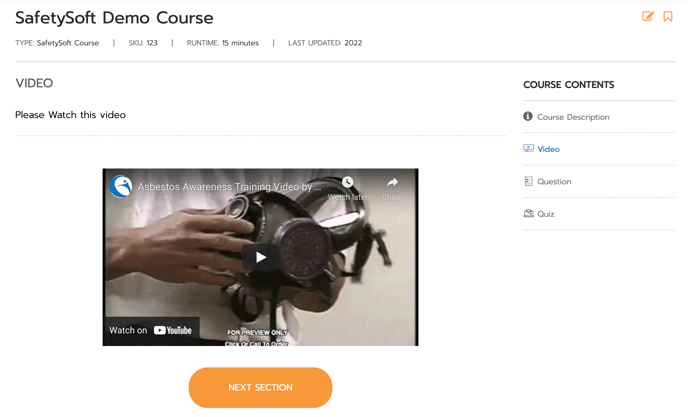 "If you need further assistance after reading this article, please submit a ticket HERE and someone from our team will assist you soon!"