Unenrolling From A Course
Accidentally enrolled in the wrong course? This article will show you step by step how to unenroll.
1. Start on your Dashboard under Manage Users and select the Course Enrollments drop down, then click on the "List" link.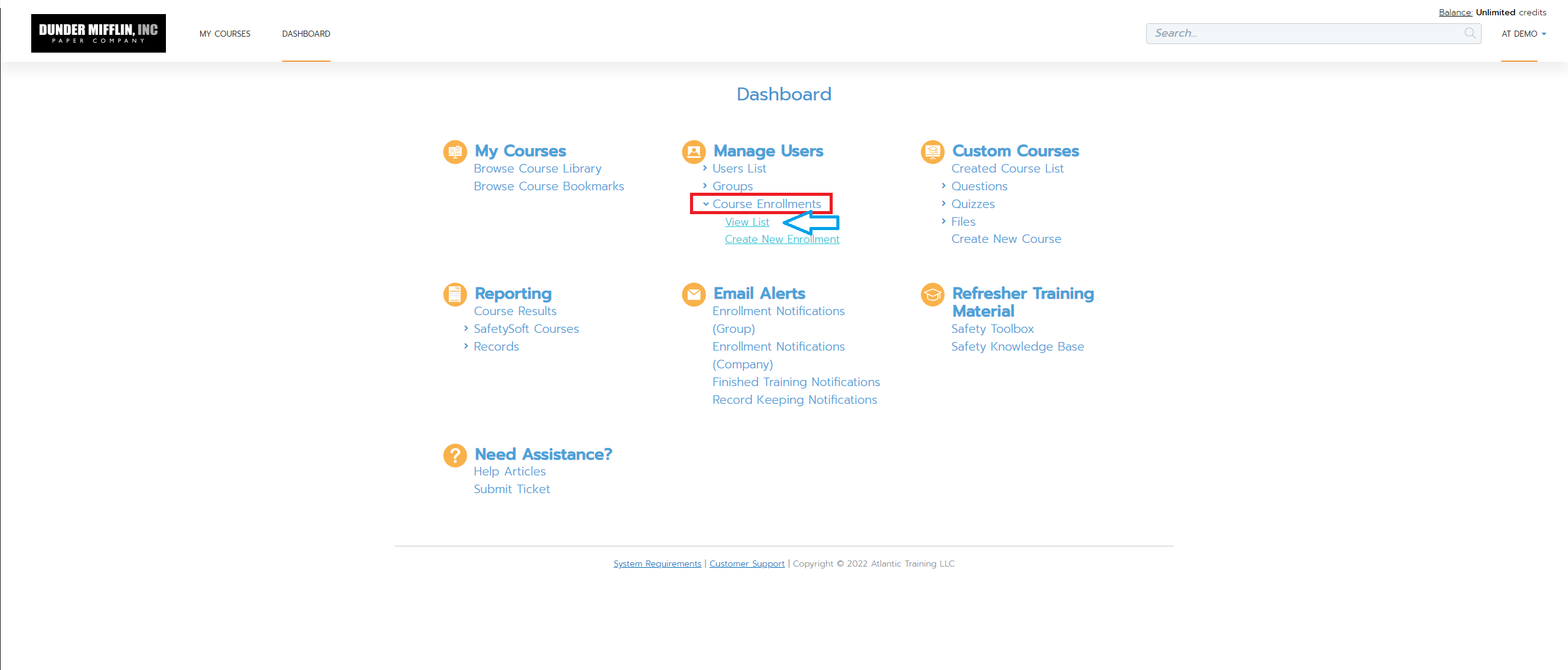 2. Find the user you want to remove the course from and select the course, you can select multiple at a time. Then click the red Unenroll Selected button.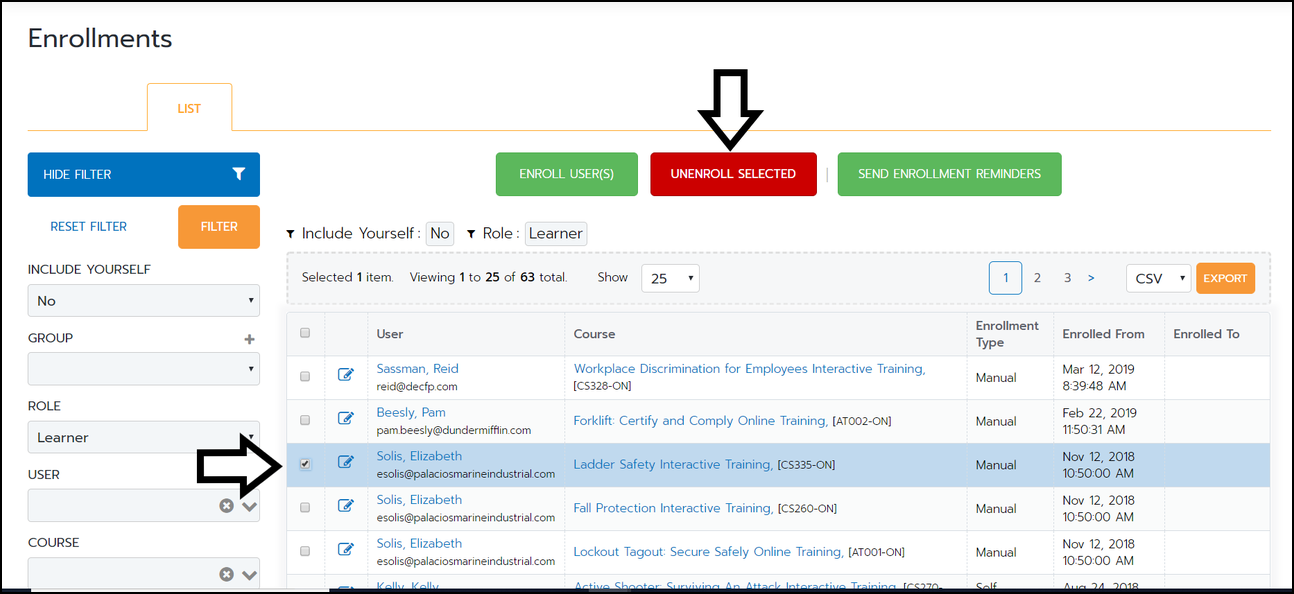 3. A screen will then appear confirming that you want to remove the selected items.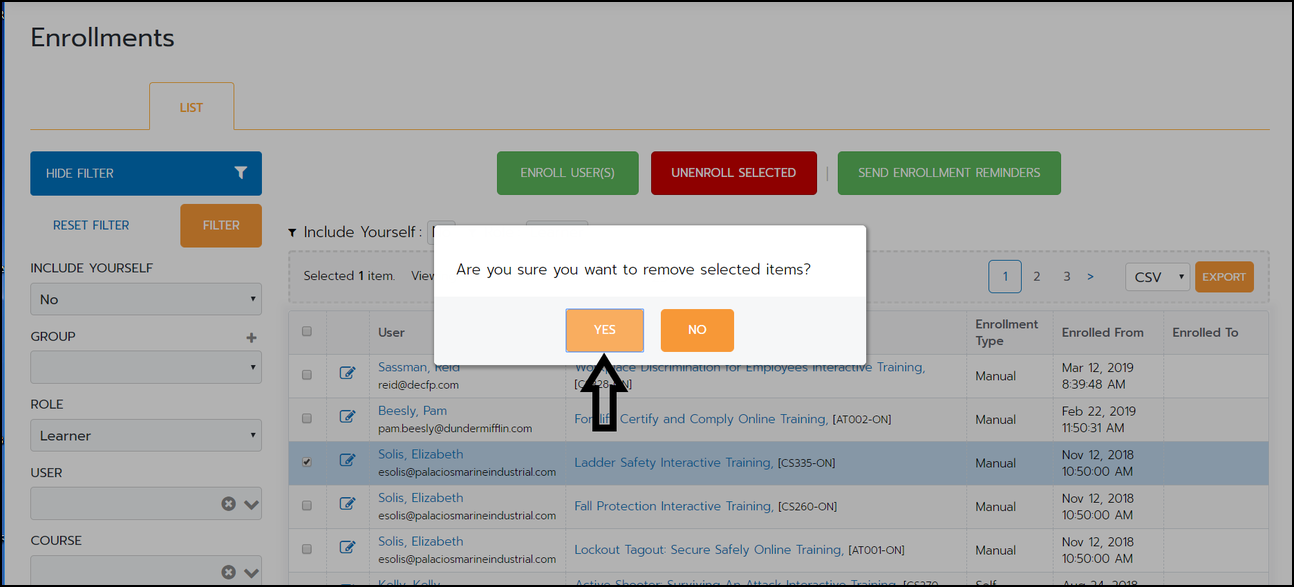 "If you need further assistance after reading this article, please submit a ticket HERE and someone from our team will assist you soon!"