This article will give you step by step instructions on how to unenroll a user.
1. Once on your Dashboard look under Manage Users for the Course Enrollments, click the drop down, then select the "List" link.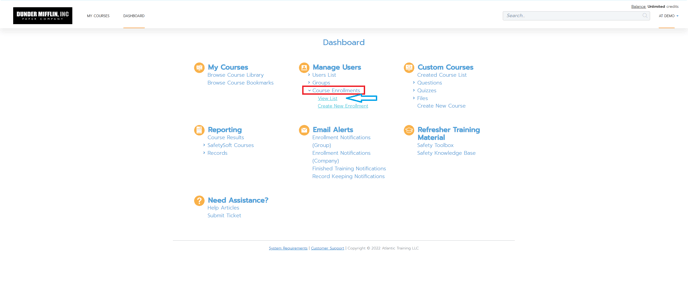 2. Next you will need to select who you want to unenroll, similar to enrolling a user. If you select the first box it will select all.
If you'd like to mass unenroll a group, please use the filter on the left to choose which group.
You can even go further and pick a specific course and/or user as well.
Once you have your appropriate filters set, proceed to step 3.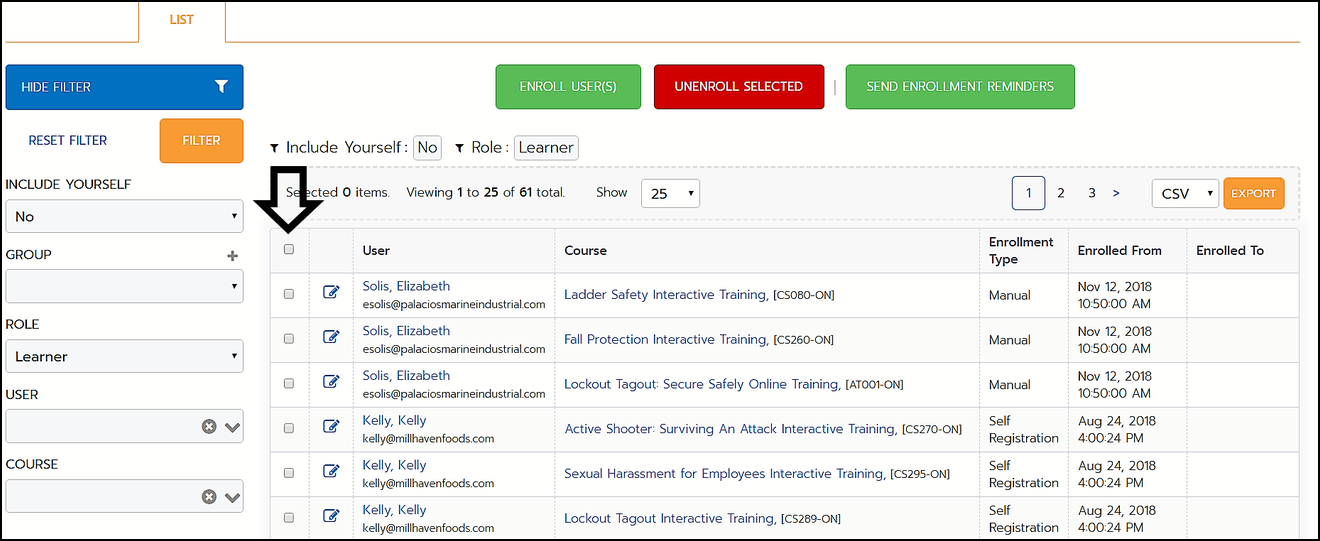 3. Once you have selected the users you wish to unenroll you can then select Unenroll Selected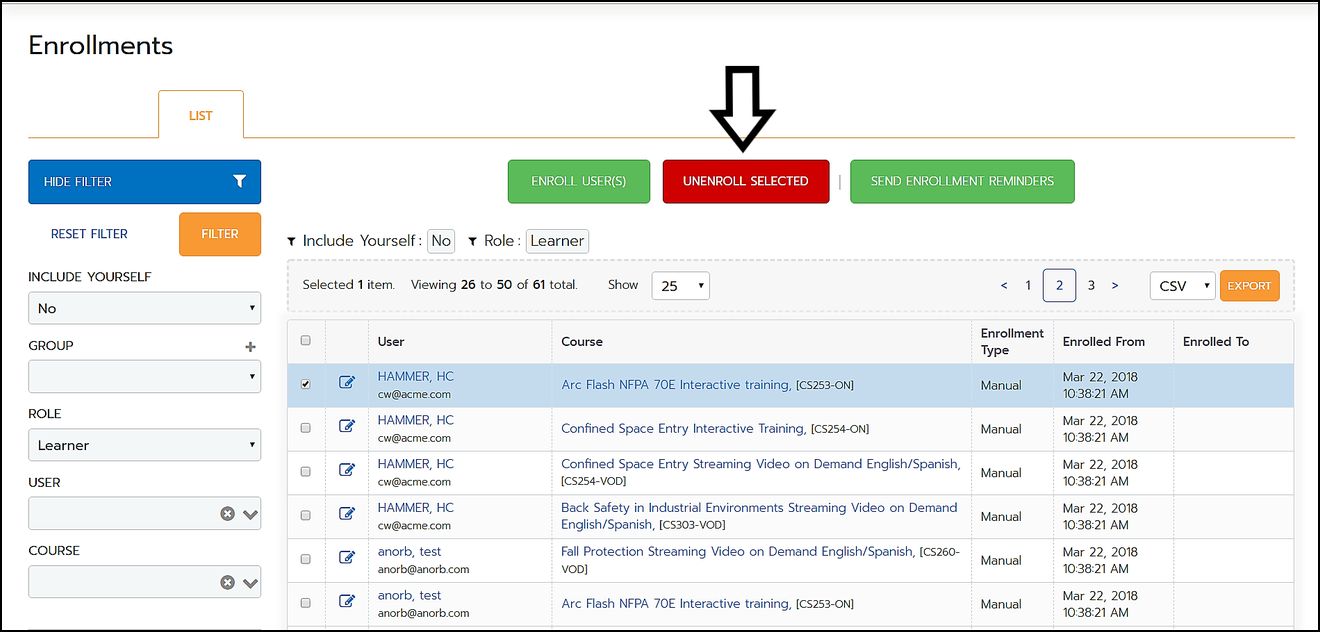 4. You will then be asked if you want to remove those users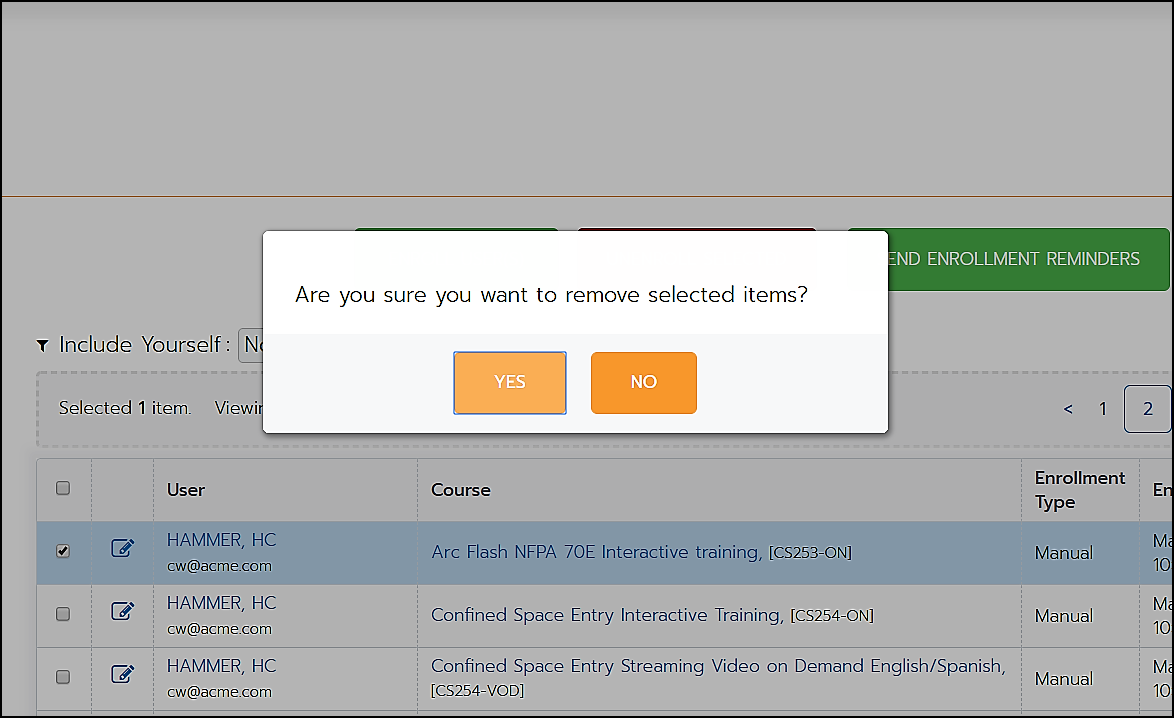 "If you need further assistance after reading this article, please submit a ticket HERE and someone from our team will assist you soon!"