This will cover one of the ways to send email enrollment reminders to your users.
1. Start on your Dashboard under "Manage Users", then select "Course Enrollments" drop-down, then click the "View List" link. By sending reminders through the Enrollments option you can also select who you want to send them to.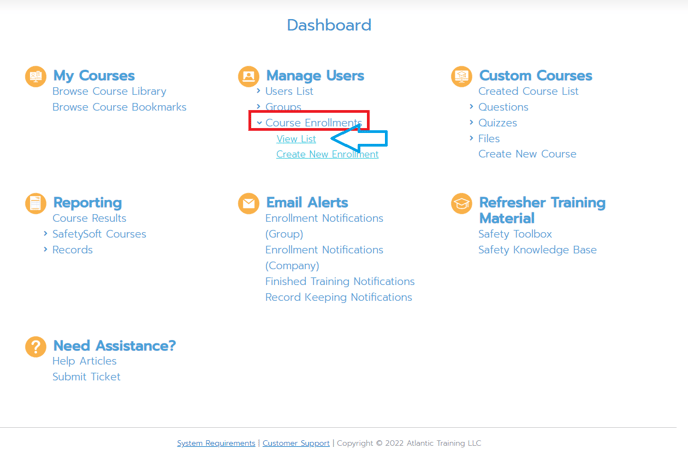 2. From here select the green Send Enrollment Reminders button

3. On the Send Enrollment Reminders screen you will have options for individualizing the reminders. You also have the option to notify all of your users at once by selecting Add All.

4. From here you can review your selection of Users and Courses. You also have the option to send reminders for all current enrollments that have not been opened to be notified again.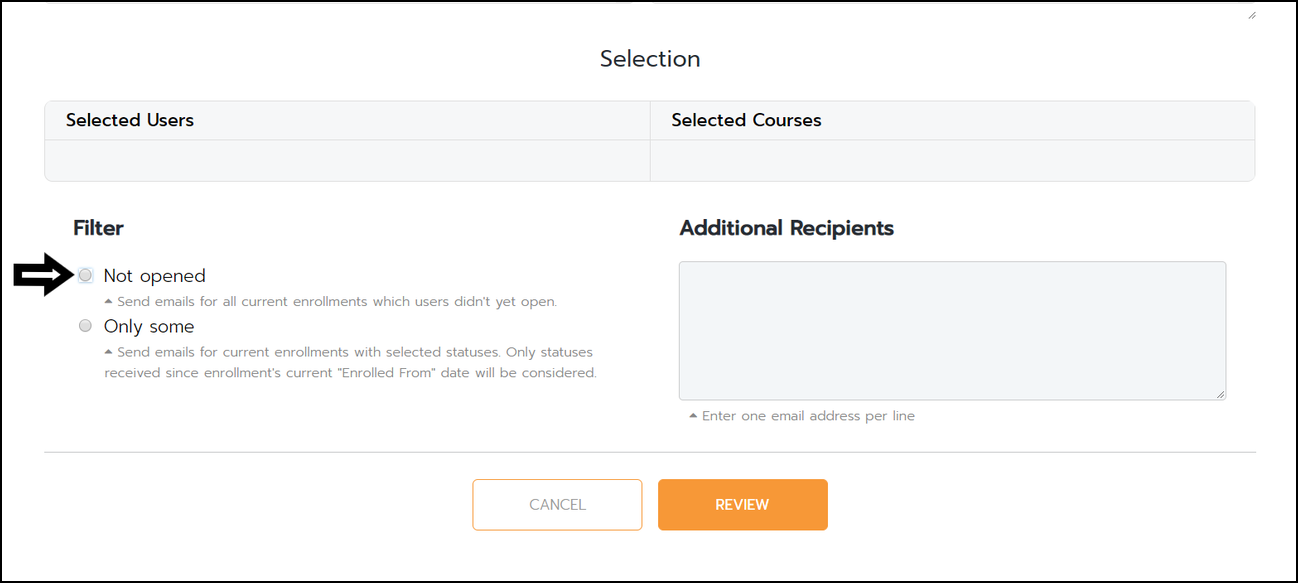 "If you need further assistance after reading this article, please submit a ticket HERE and someone from our team will assist you soon!"