In this article, we're going to walk you through each step in order to fully complete your interactive training that you've been assigned by your manager or supervisor.
Please watch the video below or if you would rather see screenshots of the process, proceed scrolling past the video to get to those.
Login URL: wave.atlantictraining.com/login
Enter your credentials you were given by your manager/supervisor and click LOG IN. You'll then see the screen below. Please click on the appropriate title to start your training.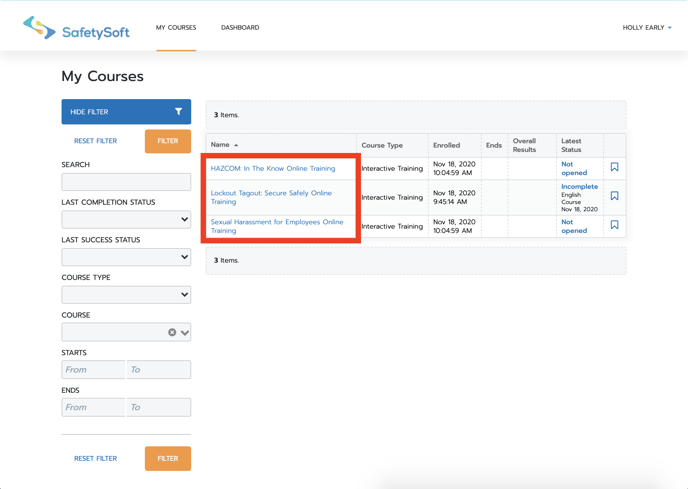 After clicking on the title, you'll come to this screen. Click START SECTION to open up the training program.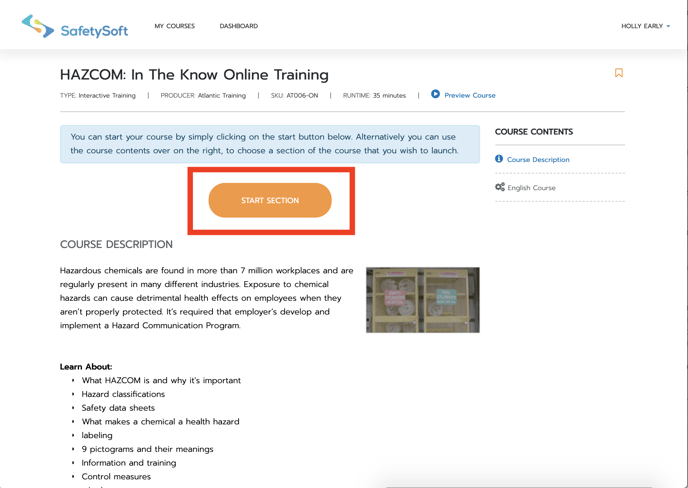 Below is the next screen you'll come to. To begin the actual course, click on START COURSE.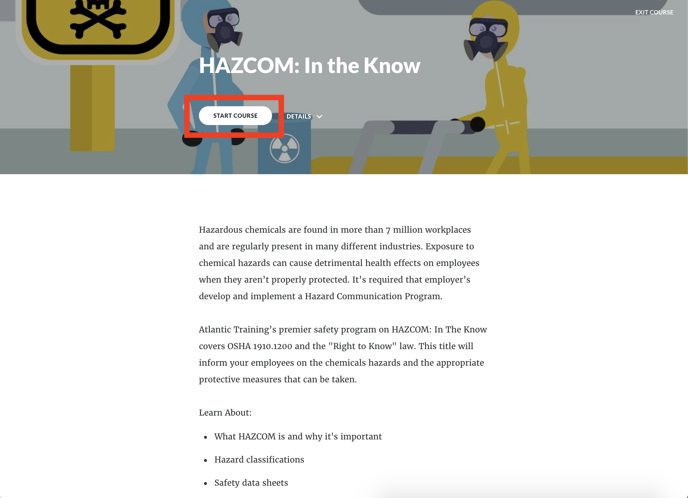 You now have the course fully open. Click the PLAY button highlighted in RED. Once you've fully watched the video, the button highlighted in BLUE will then become clickable. Once you click on it, you'll be taken to the next section. All content above the button must be fully completed before it will allow you to move on to any other section.
Highlighted in GREEN are the sections of the course. These sections will remain locked until you finish each section in order.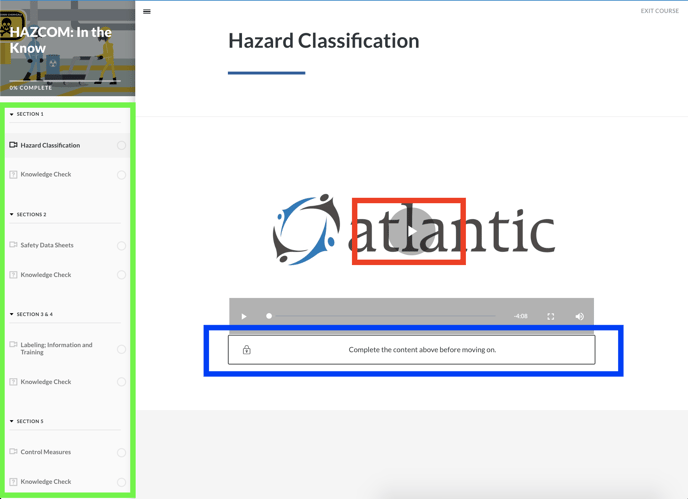 Once you've taken the final test and have been given a grade, click the EXIT COURSE or RETURN TO LMS button indicated below.

Then click CLOSE SECTION.
You'll then see your results page. If you've successfully passed the course, the area highlighted in RED will have a button for you to print or download your certificate.
If you need to move on and take additional training, follow the arrow and click on MY COURSES to take you back to the main screen.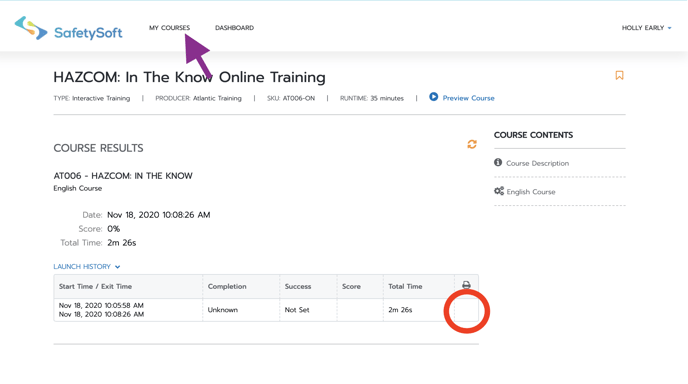 If you have any questions or issues, please contact your manager or supervisor who provided you with your login credentials. As always, we are here to help either of you!
"If you need further assistance after reading this article, please submit a ticket HERE and someone from our team will assist you soon!"