Setting up Auto-Enrolled Courses in your Groups is a great way to get training rolled out faster. Everyone added to that group will receive the same courses automatically.
1. Start on your Dashboard and select the "Groups" dropdown menu, then select the "View List" link. If you are comfortable creating groups you can skip to step.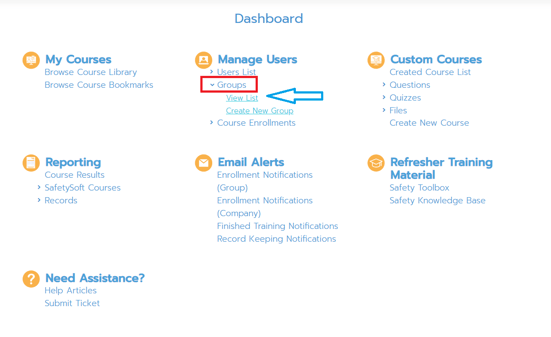 2. Select 'Create Group'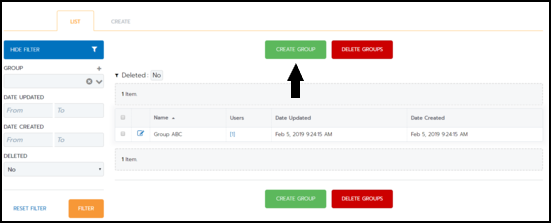 3. After naming the group select 'Save & Continue Edit'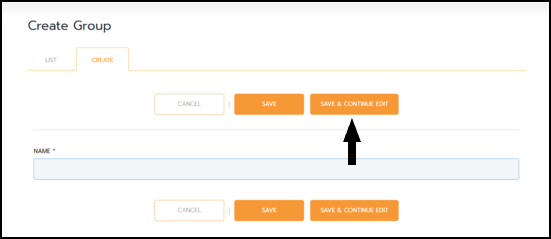 4. New tabs will be available for your Group, select 'Auto Enrolled Courses'. By adding the courses before the Users it ensures that every learner at to this group gets the same Auto Enrolled Courses, no matter when they are added.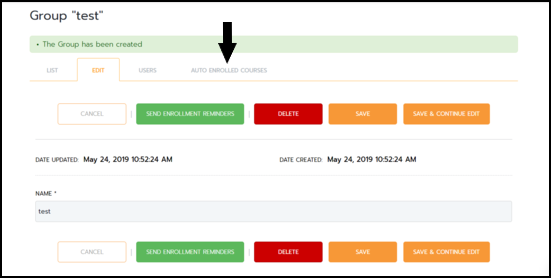 5. Select 'Add Courses To This Group'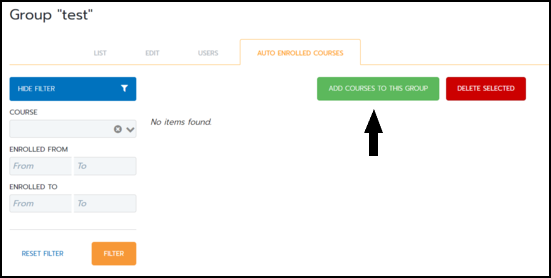 6. Select the Courses for this group.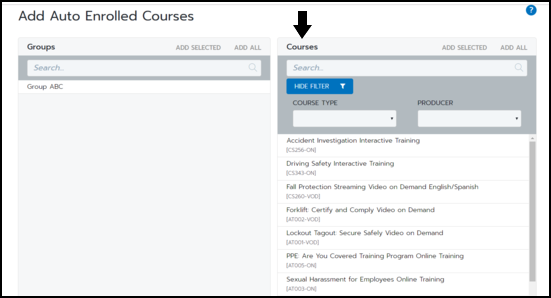 7. The next two steps are optional. If you would like training to expire by a certain date then you can add dates to Enrolled From and Enrolled To. Auto Extend Options will allow your learners time past that set Enrolled To date.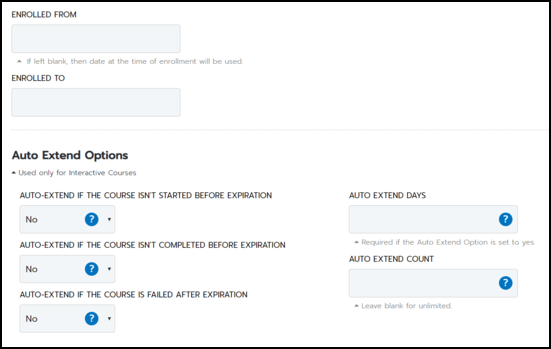 8. For Enrollment Options you will need to select 'Add new auto-enrolled courses' and then under Registration Options select 'Continue Progress'.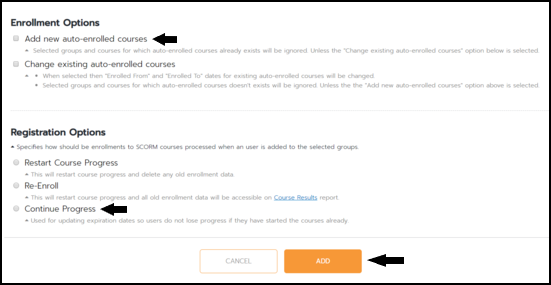 9. Then add the Users to the Group. If a user is added afterwards they will be assigned the Auto-Enrolled Courses.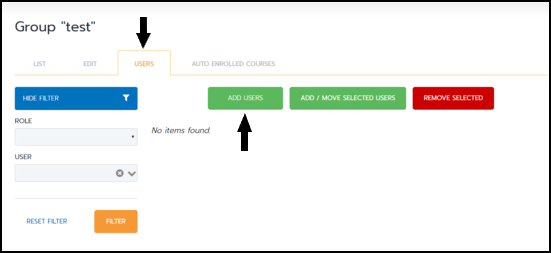 10. Select the Users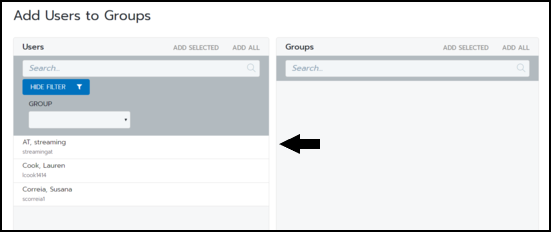 11. Select 'Add' and then after you review your list select 'Add Users to Groups'.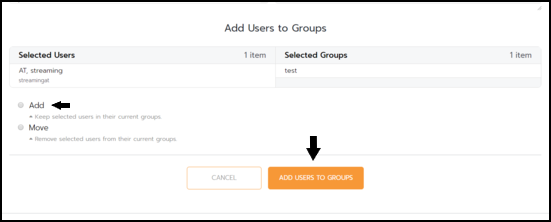 "If you need further assistance after reading this article, please submit a ticket HERE and someone from our team will assist you soon!"