How To: Reset a learner's Password
If a learner has forgotten their password or it seems like their password is not working check out this short guide!
From the main Dashboard you will want to navigate to the "Manage Users" section, click on the "User List" drop down, and select "View List"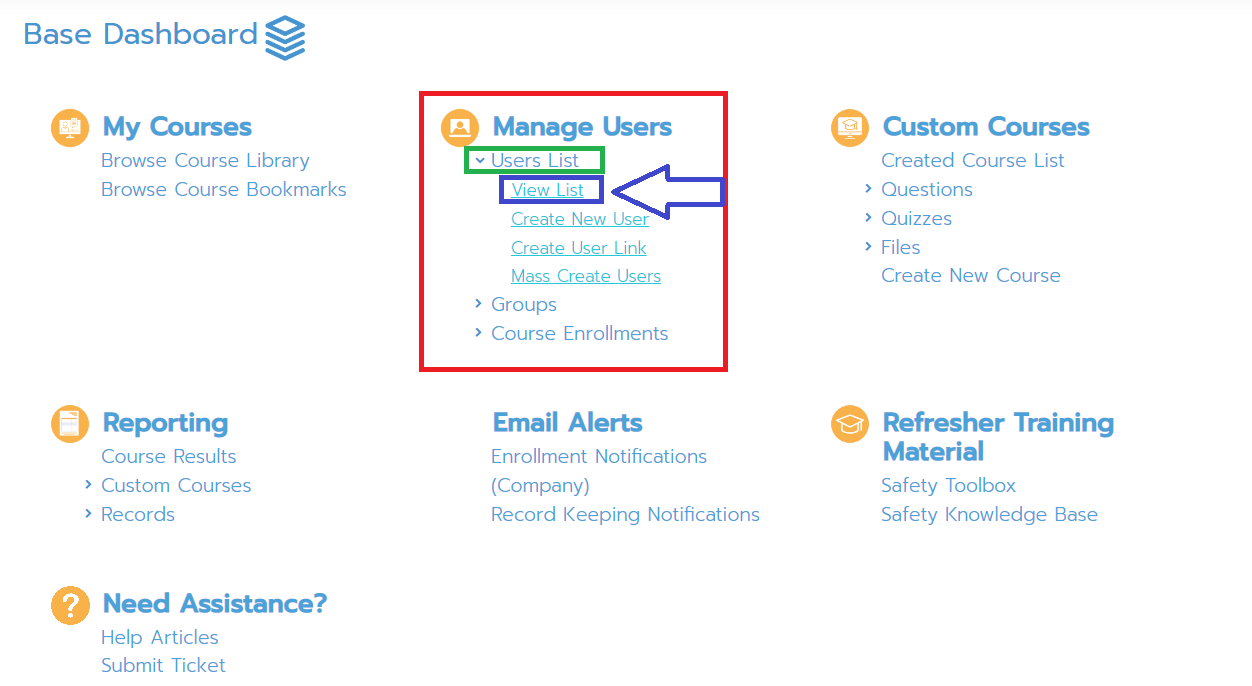 Inside of your list you should see all of your learners. On the left side column you should see a blue pencil icon that will take you to the user edit page. Click on the blue pencil icon

Inside of the user edit page you can see of all the user's information. On the right side next to their username you will see a blank space for a password. To change a learners password you will need to type out their password there and click "Save".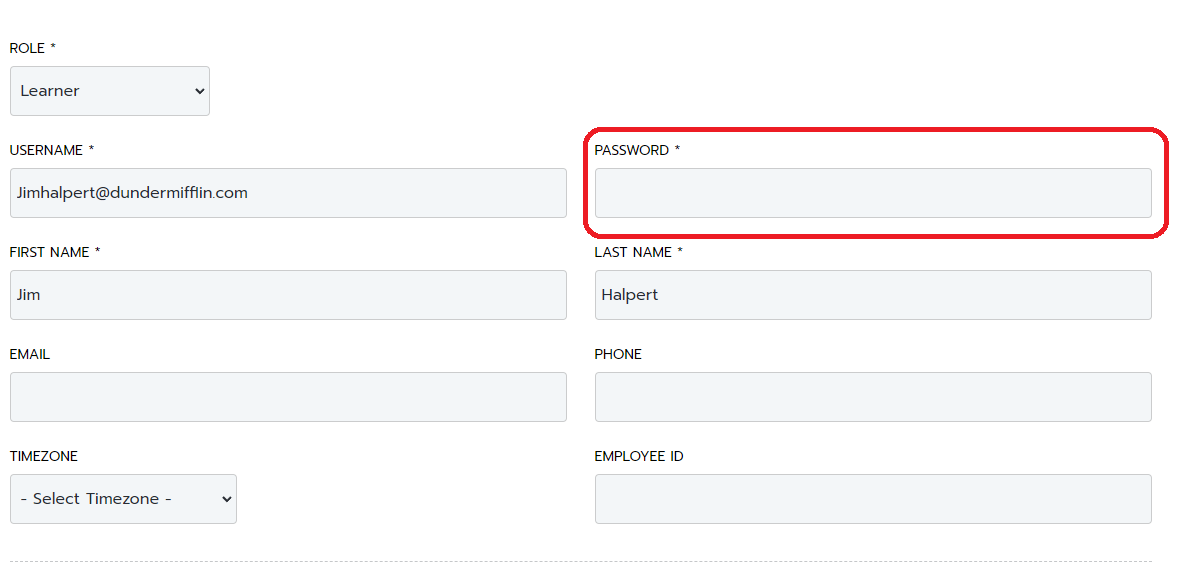 "If you need further assistance after reading this article, please submit a ticket HERE and someone from our team will assist you soon!"