Unable to find your SDS (Safety Data Sheet) in your Toolbox? Here is a written guide on how to find and request an SDS to be added.
From your Dashboard, you will need to navigate to the "Refresher Training Material" section and select "Safety Toolbox"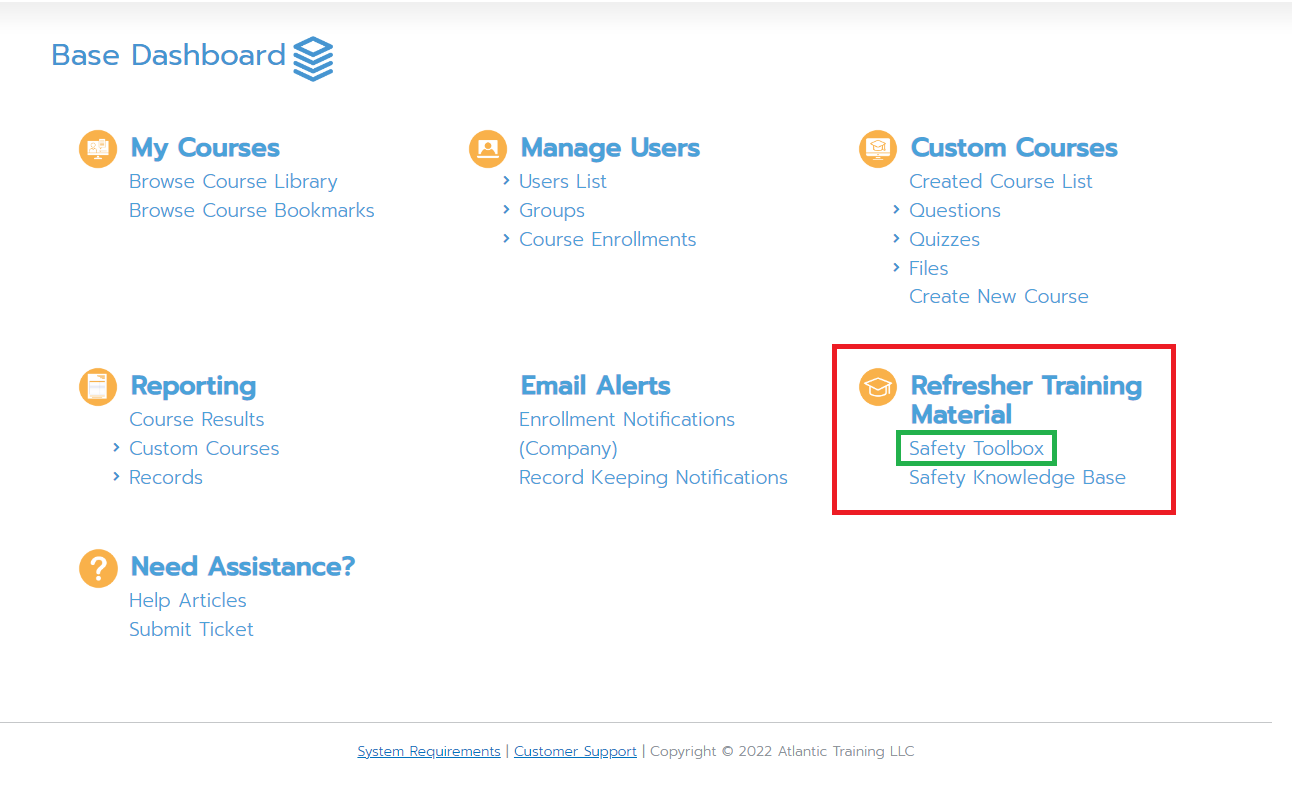 Once clicked you will be greeted with all of the SDS we currently have inside the system.
Using the filters on the left you can search for your chemical by name, manufacturer, etc.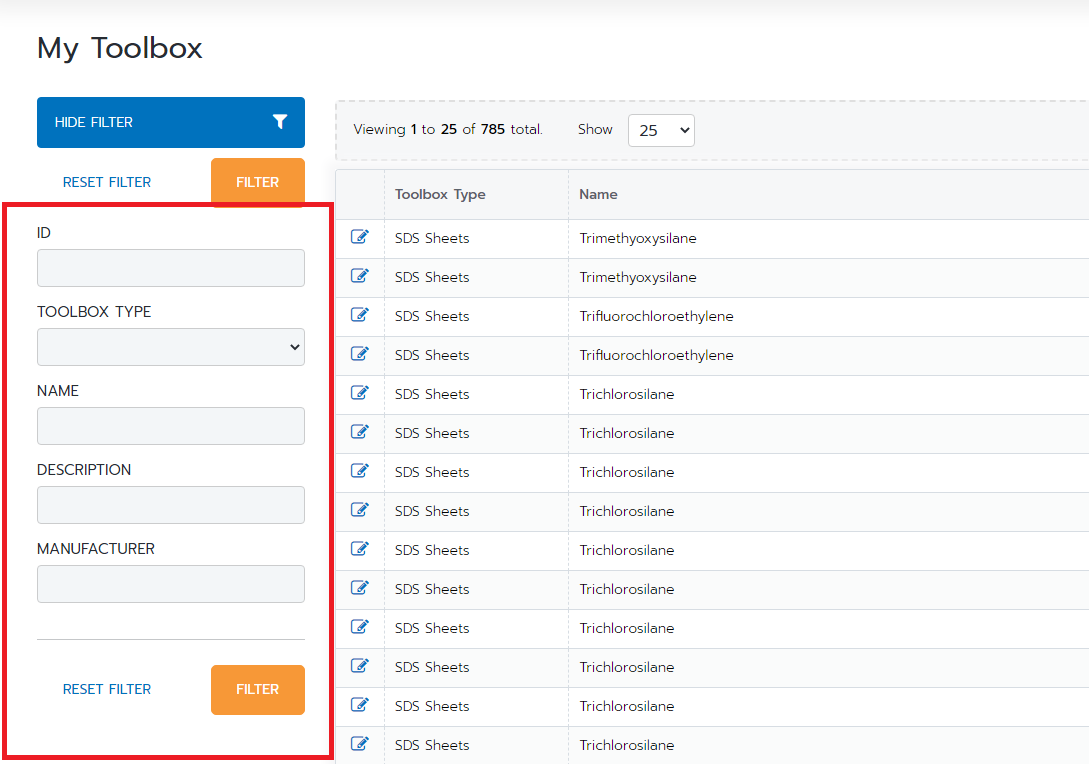 You can preview and download any SDS at any time by using the action buttons on the right!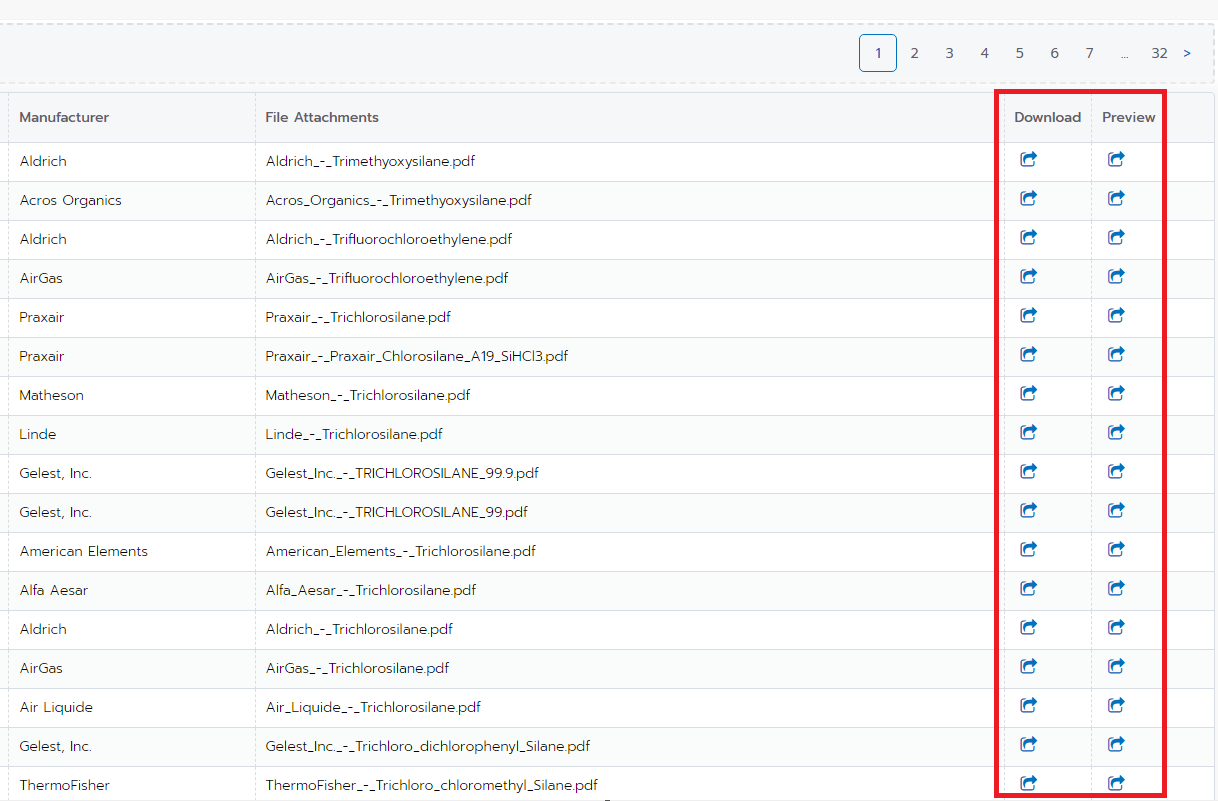 Check out how seamless getting all your SDS's is!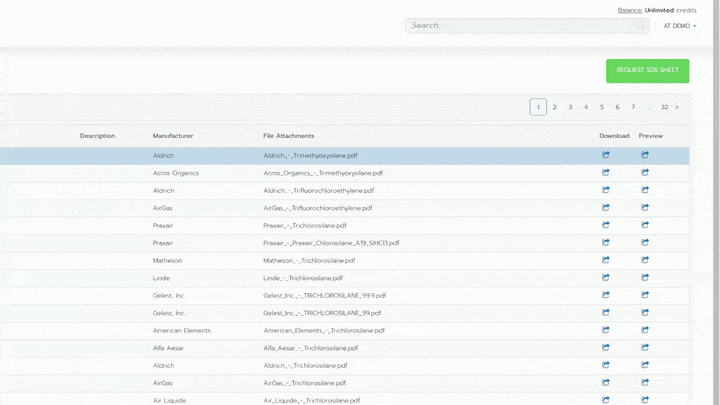 If you are unable to find the SDS for one of your chemicals you can easily get one added by using the "Request SDS" button at the top right.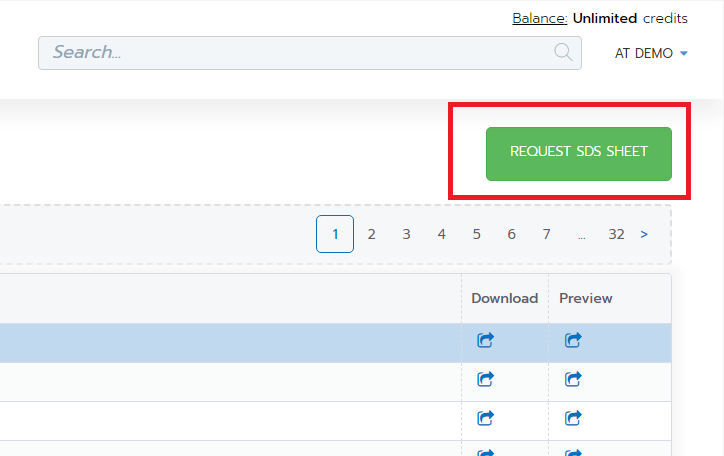 When requesting an SDS to be added all you will need to do is fill out the form and click submit.
Once you click "Submit" for your SDS our Team will get instantly notified and get started on adding your SDS to the system. After it has been created and uploaded our team will notify you of its completion.
(Timing will vary depending on if all fields are filled out or not but in most cases, the SDS will be added within 1 business day.)
"If you need further assistance after reading this article, please submit a ticket HERE and someone from our team will assist you soon!"