Using the "Mass Create Users" feature can allow you to update users both in and out of the system in a few easy steps
1.) From your Dashboard, click on Mass Create Users under Users List.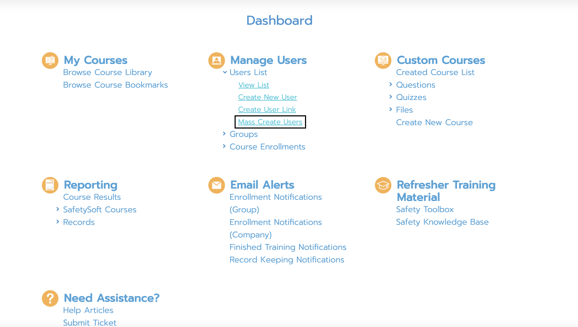 2.) Download the CSV file by clicking on Download Here.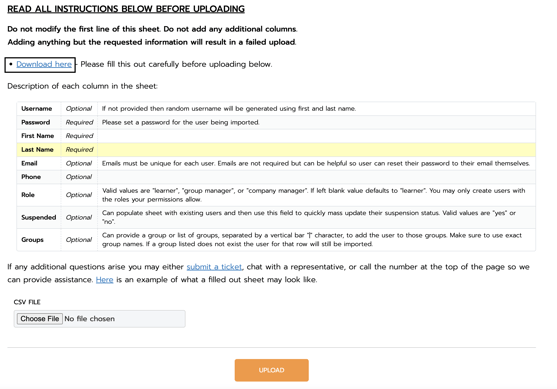 3.) Fill out the designated fields in the CSV file. If you are creating new users, check out this article on Mass Creating Users.
Note: In order to Mass Suspend Users in the system with the import sheet, the following fields are required: Username, First Name, Last Name, Suspended Status.

4.) Upload the CSV file to WAVE and click Upload.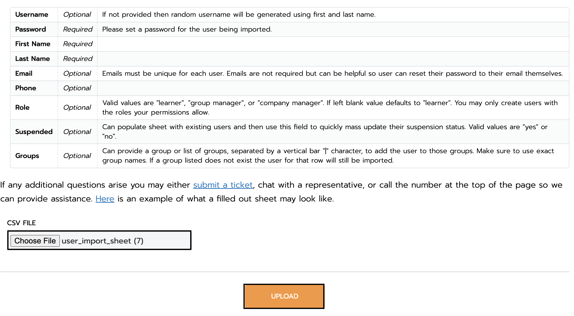 5.) Confirm the users you will update are correct and select Import.

6.) If your mass update it successful, you will receive the following confirmation: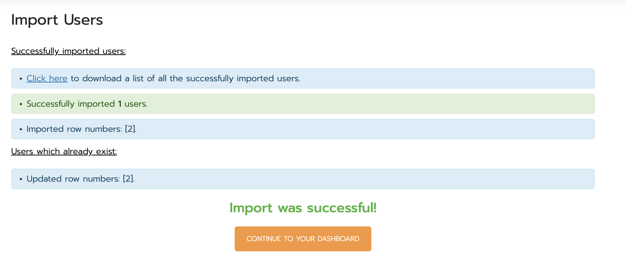 Related Links:
Want to learn how to mass update users? Check out THIS article.
Suspending one user? Follow THESE steps.
"If you need further assistance after reading this article, please submit a ticket HERE and someone from our team will assist you soon!"