If you need to know how to install the "Mozilla FireFox" browser please follow the instructions outlined in this article
Step 1. Open your default browser
Step 2. Navigate to the top of the screen, within the search bar type in "firefox"

Step 3. Find the "Download Firefox Browser" link (Note: Make sure that the link is from www.mozilla.org before downloading) and double left click to access the page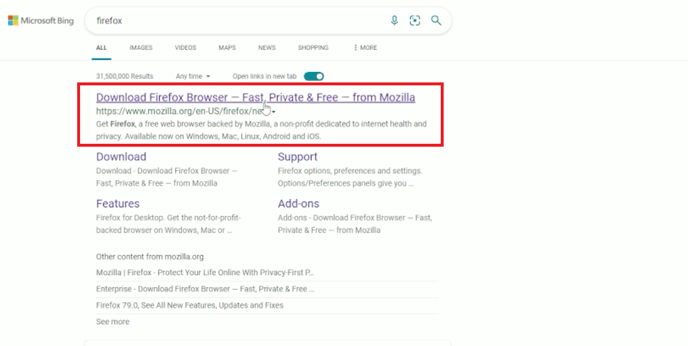 Step 4. Find the blue box labeled "Download Firefox" and double click to start the download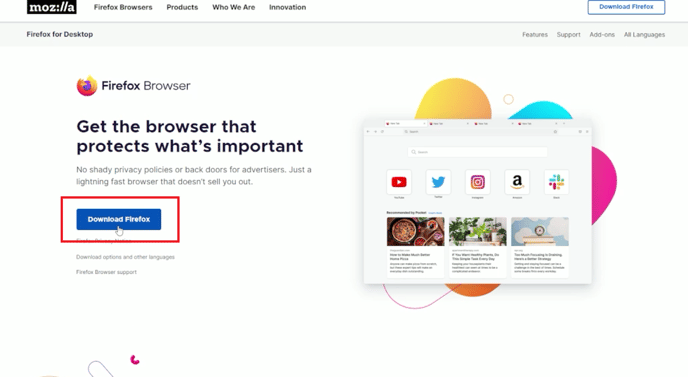 Step. 5. Once the download has finished you will need to click to run the file
Step 6. A pop up will appear on your computer asking if you want to install the application. Proceed and click "Accept"
Step 7. After you "Accept" Firefox Browser will ask you to install the browser, click the blue install button to install the browser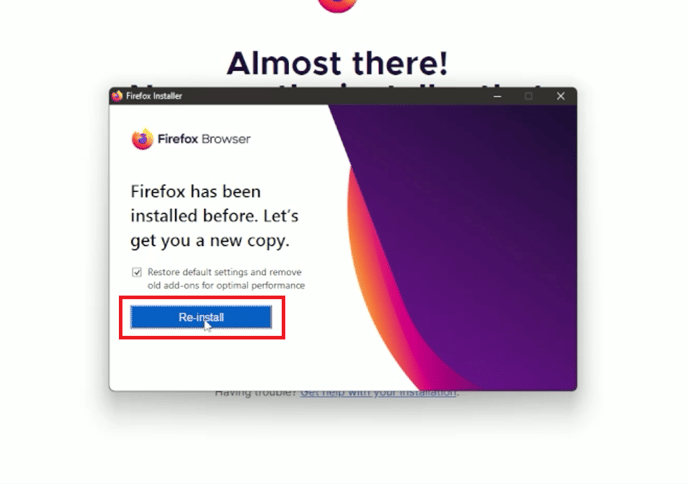 Step 8. The browser should now be installed on your system! IF it does not automatically open you will need to double click the new "Mozilla Firefox Browser" icon on your desktop

"If you need further assistance after reading this article, please submit a ticket HERE and someone from our team will assist you soon!"