Have some new learners that need to get assigned training and some learners who need to get re-enrolled? Check out this short guide!
If you need your new learners to get assigned training along with re-enrolling your current learners we will need to start on the "Course Enrollments" page.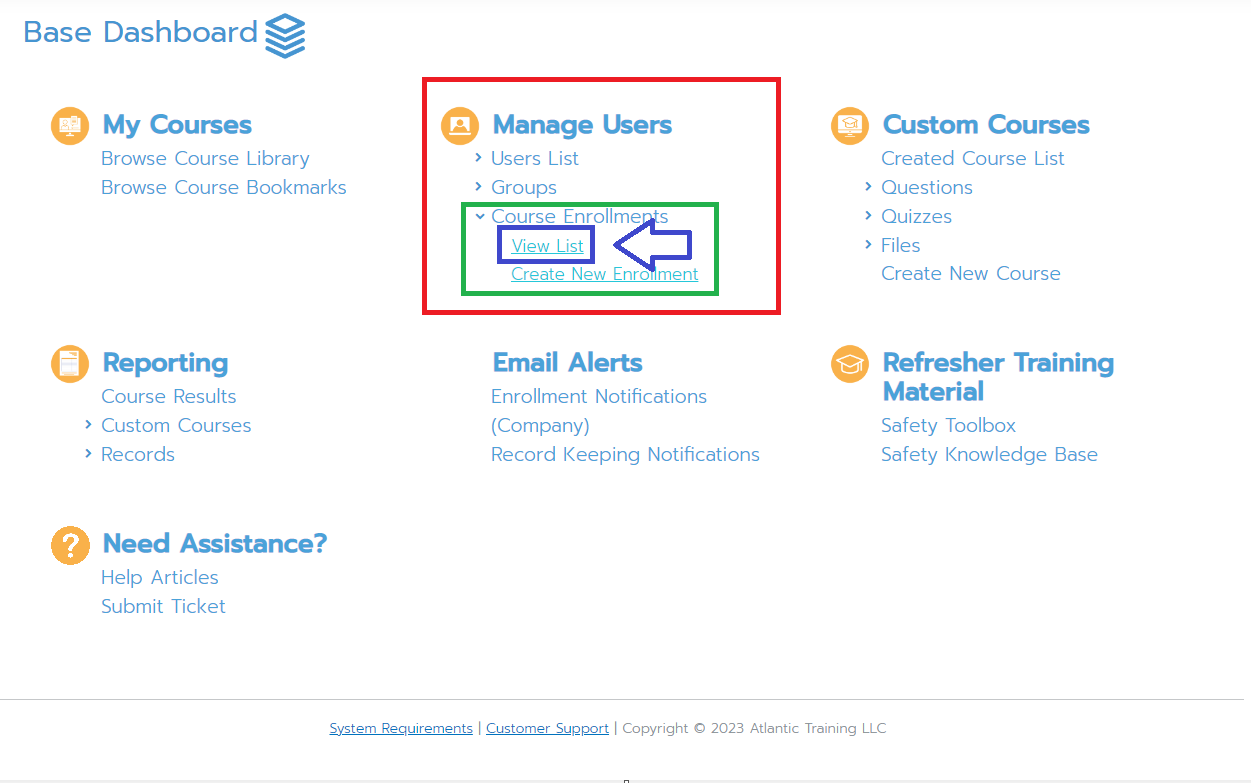 On the "Enrollments" page we will start off by re-enrolling all of your learners that have completed their courses to be "Re-enrolled" in the selected courses .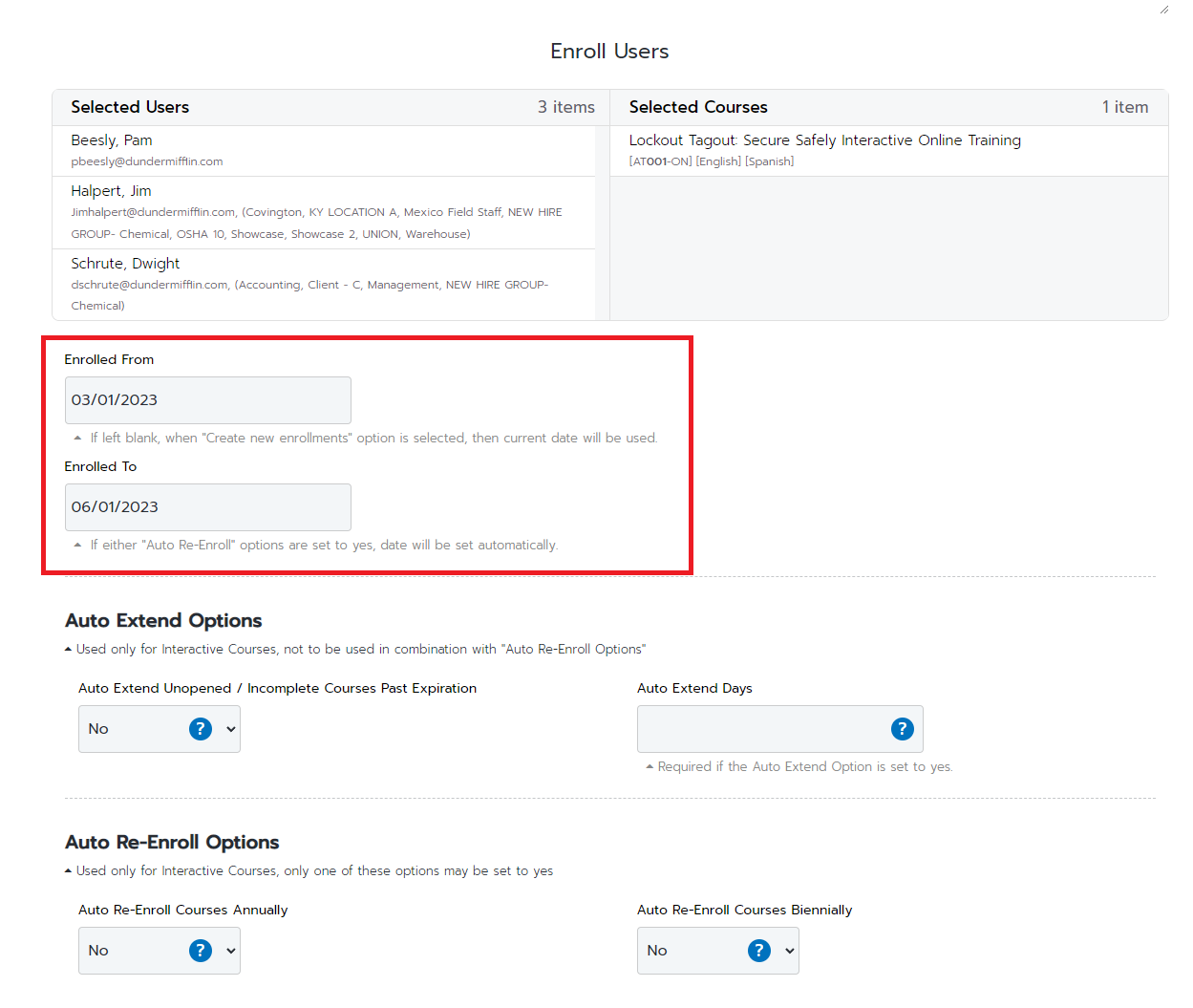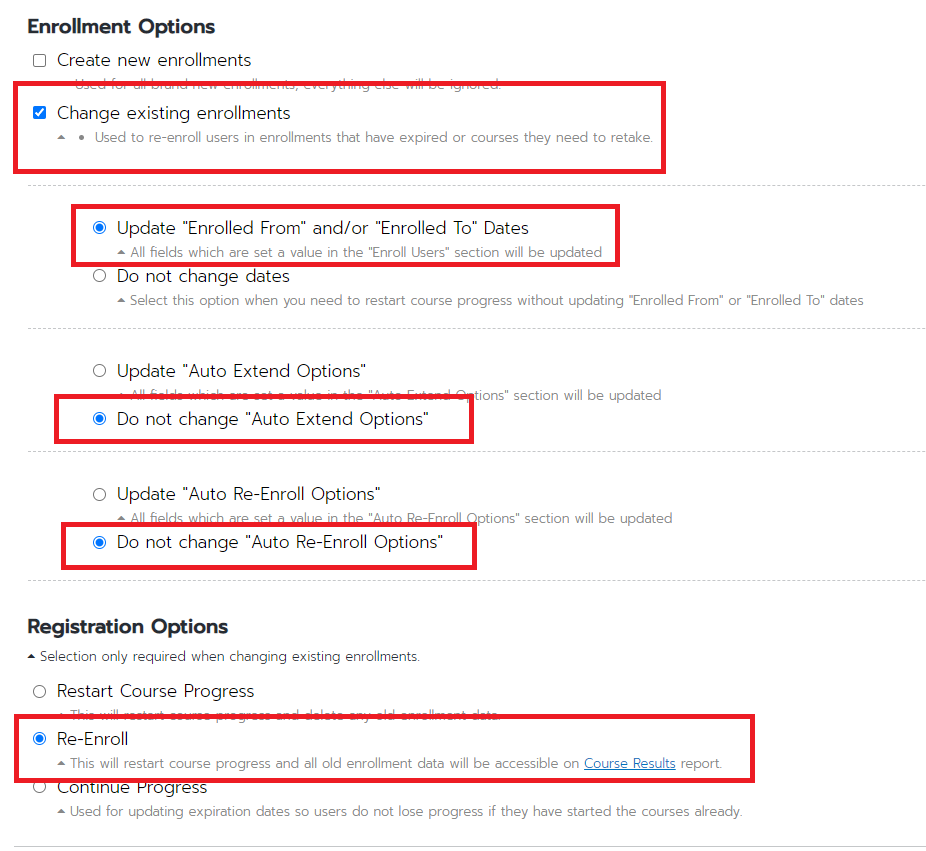 Once your users have been re-enrolled in their course we can now create enrollments for any new learners that need to be assigned training.
From the "Dashboard", click on "Course Enrollments" drop down under "Manage Users", then click "View List".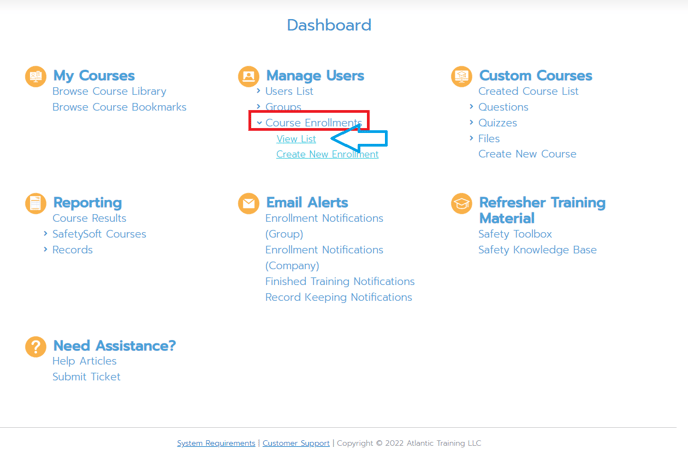 Select the green Enroll Users button.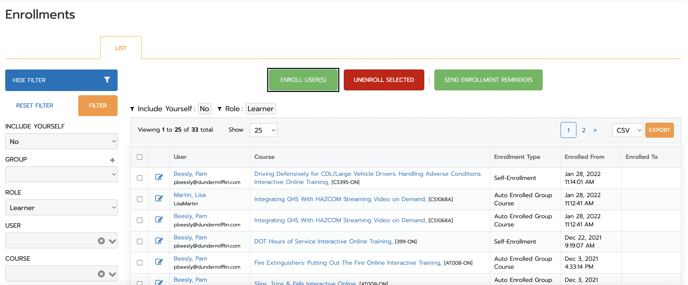 Select the Users and the courses you want to enroll in.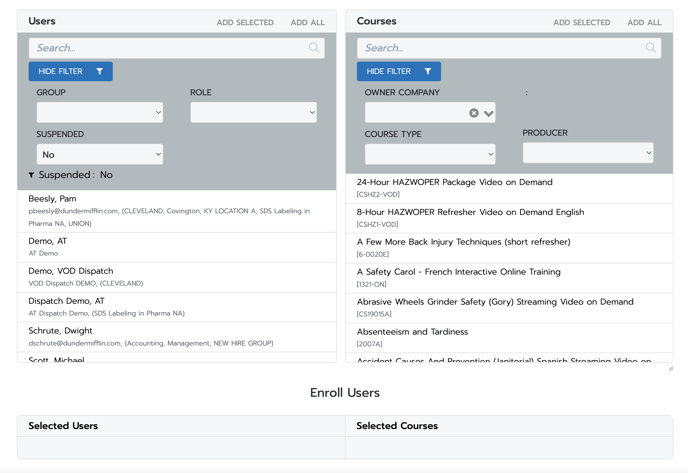 Select your Enrollment Option and Registration Option.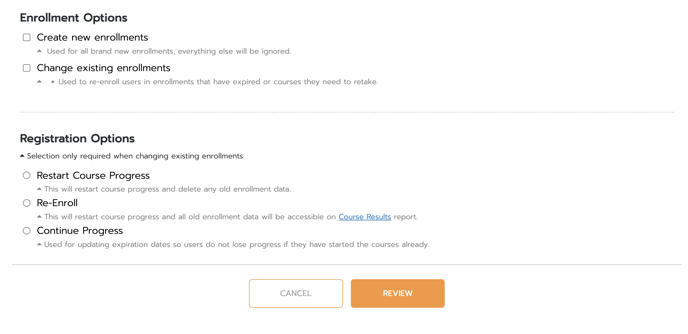 Note: For New enrollments, select Create New Enrollments and Restart Course Progress
"If you need further assistance after reading this article, please submit a ticket HERE and someone from our team will assist you soon!"