Enrollment Reminders will send an email to your Learners and Managers to help everyone stay on top of their Training
1.) From your Dashboard, Click Enrollment Notifications (Groups).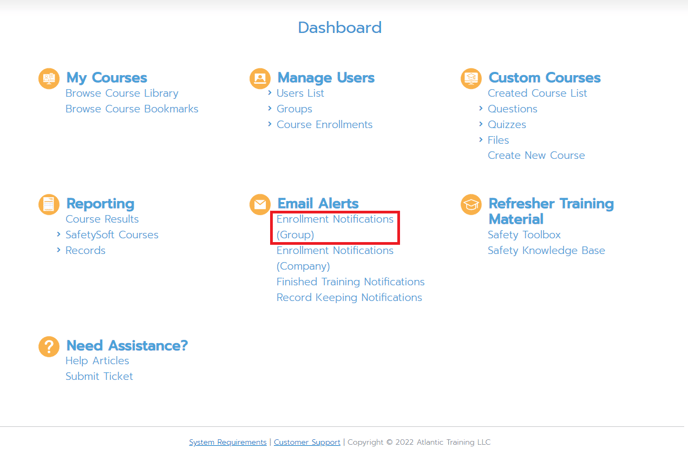 2.) If you don't have an email associated with your account, click Profile to add one.
Note: In order for Learners to receive notifications, they must have an email associated to their account. You can do this by selecting Users from the Dashboard and clicking on the edit button next to their name.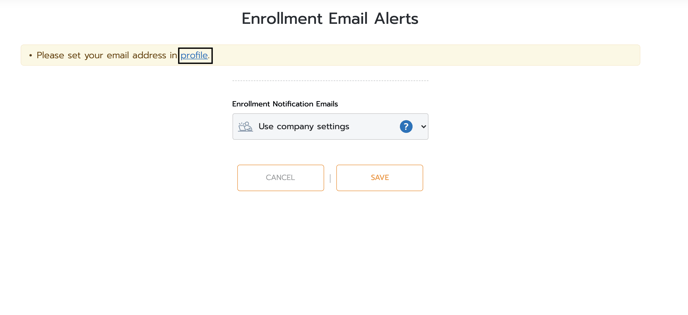 3.) Change the Enrollment Notification Emails Tab to Enabled and adjust the remaining settings to your preference.
-Reminder Days: When set, users will receive a reminder for every un-opened enrollment older than the set amount of days
-Send to You: Set to No if you do not want to receive Enrollment Reminders
-Additional Recipients: Add additional email addresses that should receive Notifications. Be sure to enter one email address per line.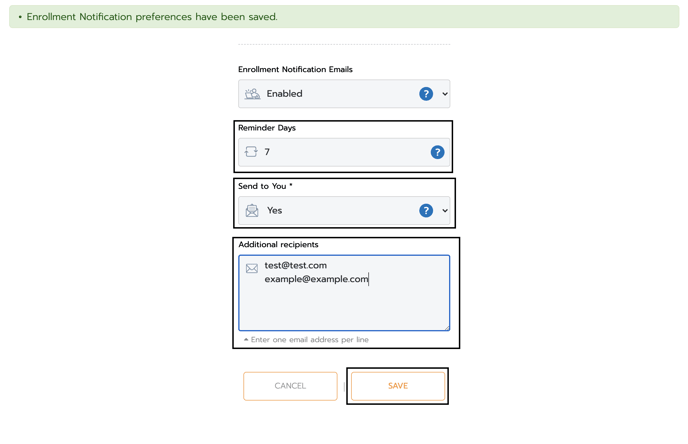 4.) Click Save to save your settings. These can be changed at a later date.
"If you need further assistance after reading this article, please submit a ticket HERE and someone from our team will assist you soon!"