Have you tried out our Record keeping?! This will allow you to document a variety of training and incidents. It can also be used to make a record of training that is done separately from our portal.
1. Start on your Dashboard under Reporting and click the Records drop-down, then click Create New Record.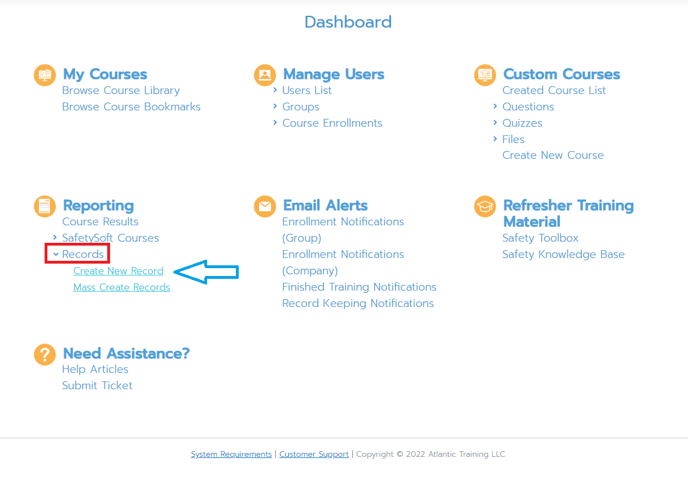 2. If you have any previous records they will be listed here, to create a new one select the green Create Record button.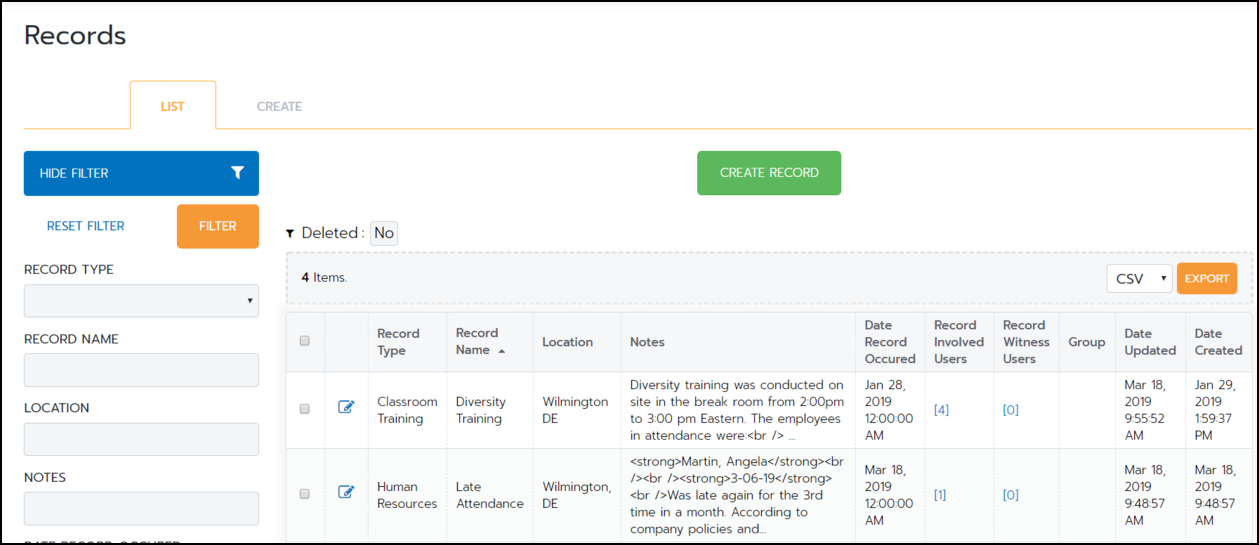 3. There are four different records you can create: Classroom Training, Human Resources, Incident, and Near Miss. Select the one that best applies to your situation.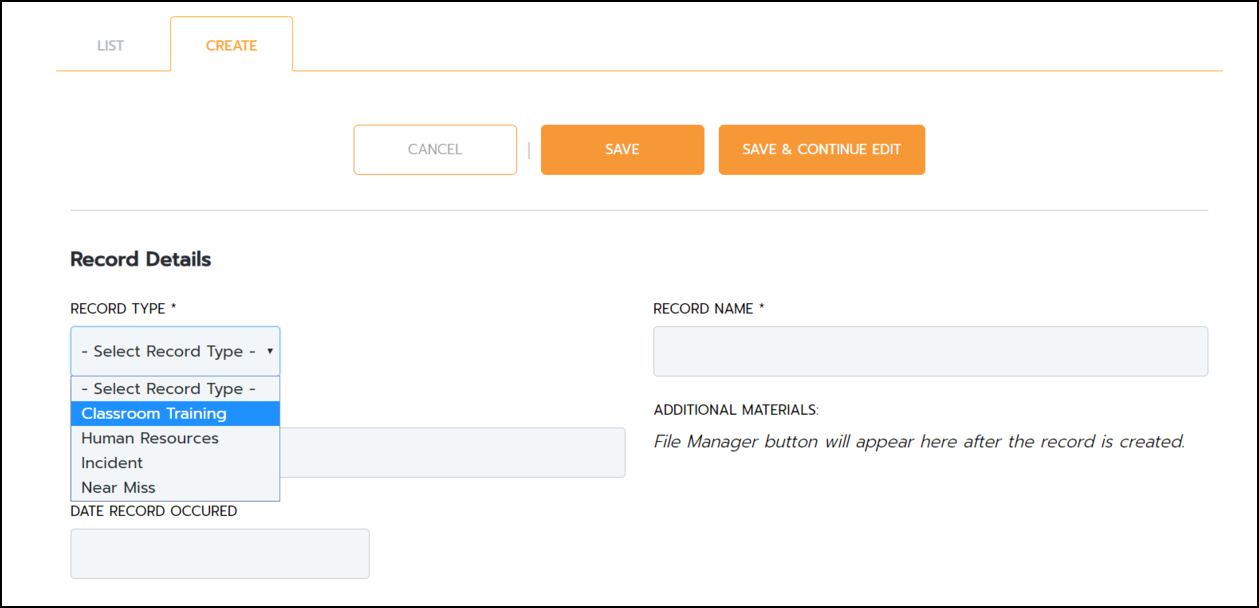 4. You are only required to fill out the Record Type and Record Name, everything else is optional but beneficial for when you go back to review your record.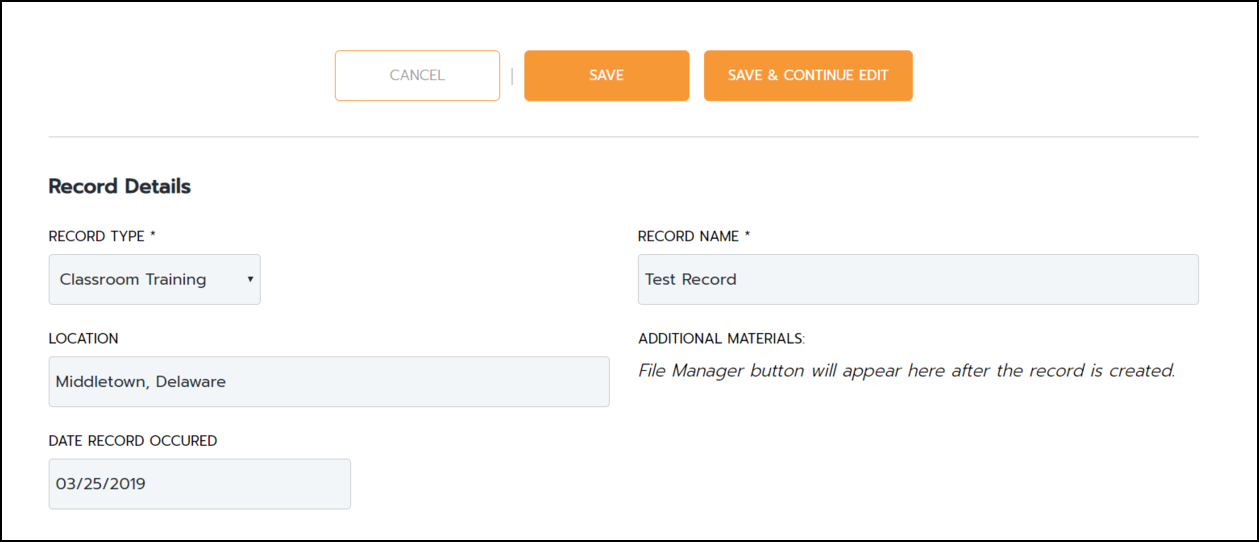 5. Adding additional notes is also an option. This will allow you to a description to your Record. It would be used to document training with multiple employees (Classroom Training), lateness (HR), an accident (Incident), and/or potential accident (Near Miss).

6. You can associate Users to your Record, such as those who attended or those who witnessed a training or incident. Select Save & Continue Edit to continue adding to this record.

7. To add users click on the Users tab at the top of the screen and then select the green Add User(s) To Record button.


"If you need further assistance after reading this article, please submit a ticket HERE and someone from our team will assist you soon!"