1. Start on your Dashboard under 'Custom Courses' and select the "Quizzes" drop-down, then select the 'Create New Quiz' link.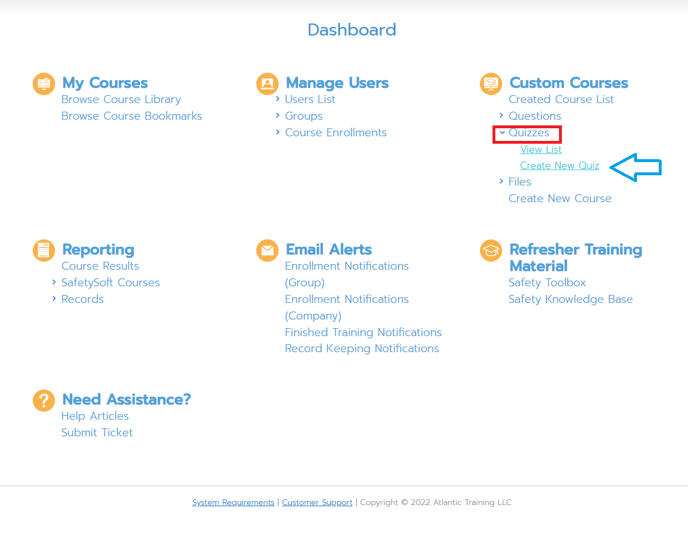 2. Name your quiz and then set the weight. The weight will allow you to make a quiz worth more points than just the questions within it; so for example a quiz with 3 questions should be worth 3 points, with a weight of 2 however the quiz is worth 6 points.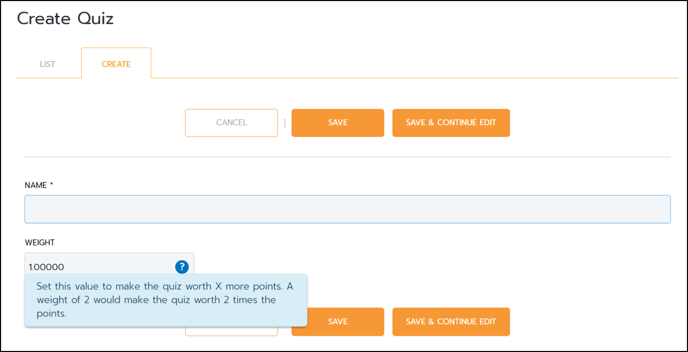 3. Once you have saved this page you will now have a new tab along the top. Click on the Questions tab to continue.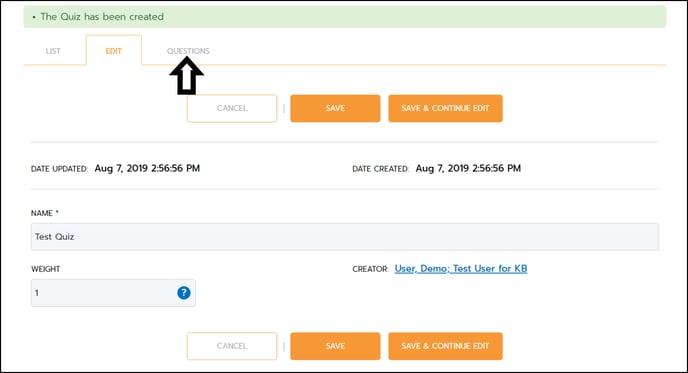 4. On the 'Questions' tab click on the green 'Add Questions to Quizzes' button.

5. Similar to our Enrollments or Groups page you have two different sections that you will choose from. The quiz you are working on will be preselected and already in the confirmed quizzes section. Select the Questions you wish to add to the quiz from the list to the right.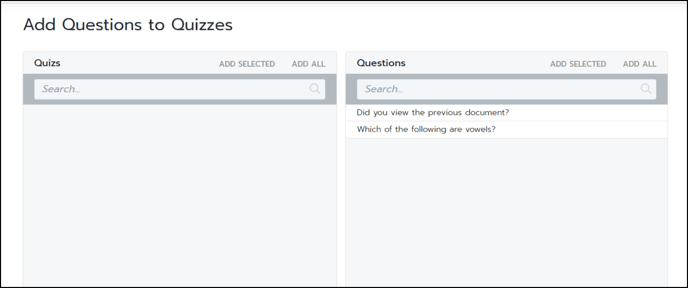 6. The selected Quiz and Questions will be added to the bottom section of the page. You will now have time to review the questions you are adding to your quiz. If wish to remove a question click on the one you want to remove and it will move back to the top. Once your quiz is ready select the 'Add Questions to Quizzes' button.

Want to create more Questions for your Quiz? Click HERE!

"If you need further assistance after reading this article, please submit a ticket HERE and someone from our team will assist you soon!"