With our new uploads feature, you are able to upload a variety of different files to your account.
To access the UPLOADS feature, log in to your account and click on "dashboard" at the top. Upon entering the dashboard, click on COURSE UPLOADS: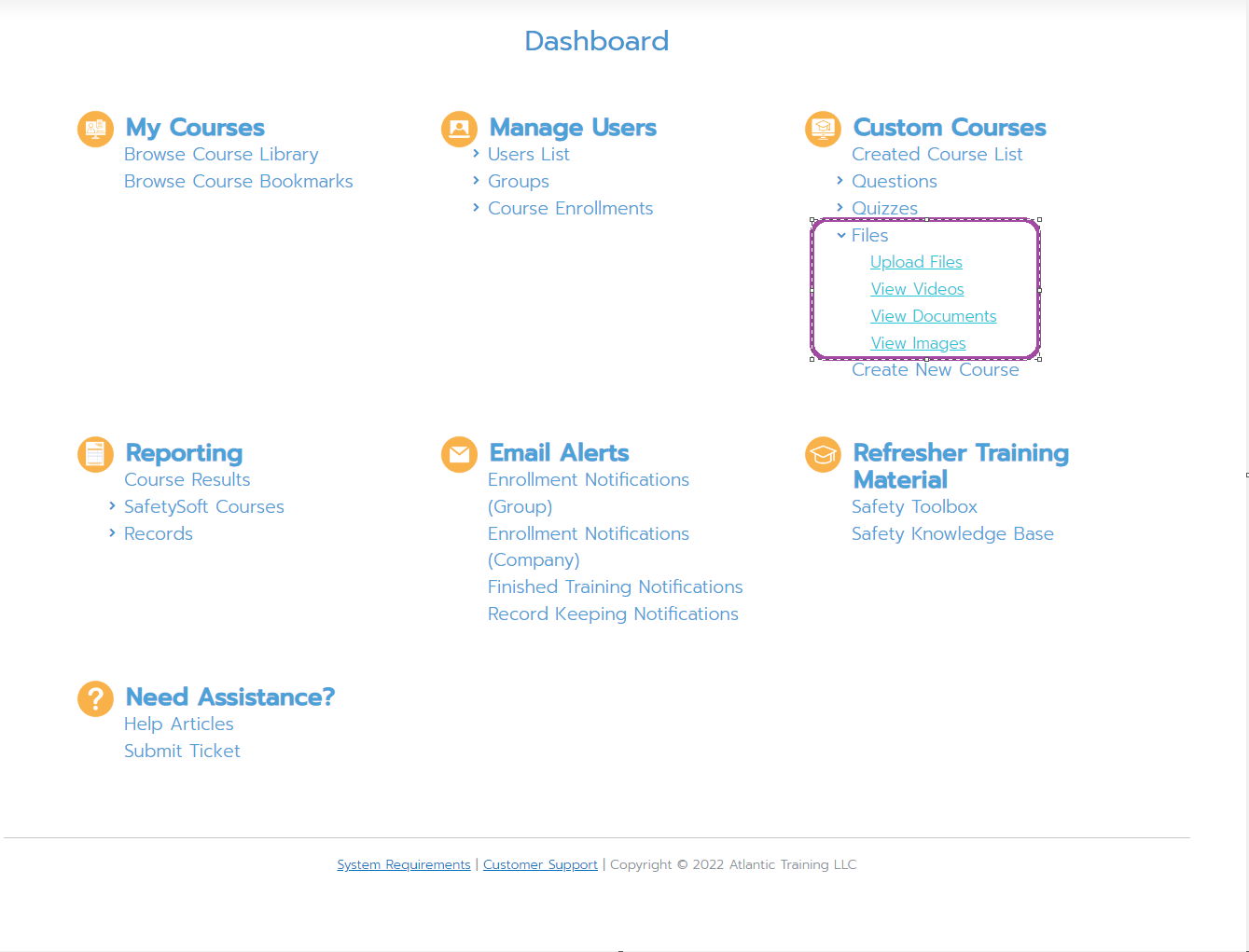 Once there, be sure to find the little arrow button which is where you'll click to select the files you wish to upload: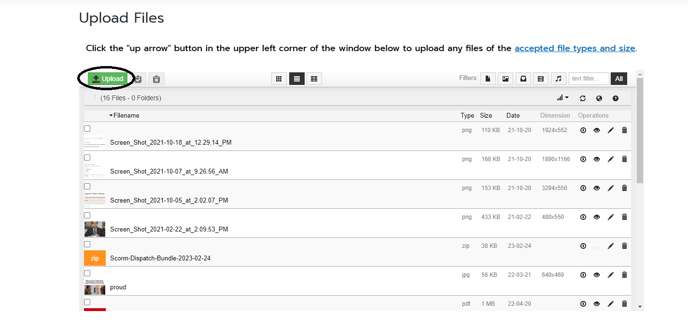 You may either drag & drop the files OR select them from your files list on your computer. Once the upload(s) are completed, you'll see the finished icon on your screen as shown here: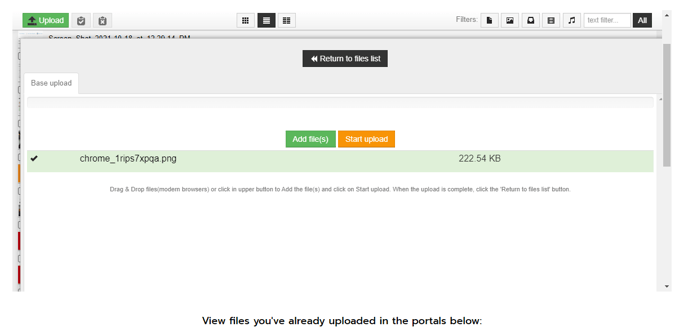 From this point, you can continue to upload or select "return to files list" or click the "x" on the top-right of the box to exit.
If you'd like to view the files depending on their type, you may choose which of the 3 file types you'd like to view as shown below:
They will be listed as icons for you to choose from:

You'll notice that if you click on one of your uploads, you may receive a "loading - converting document now" message as shown below. This is simply converting your file so that you can view it without leaving your browser. Once a file is converted, it doesn't go through this process again.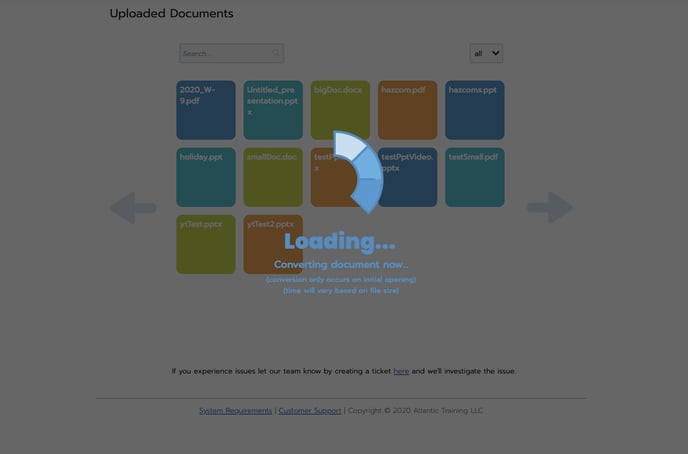 Your document is ready to view: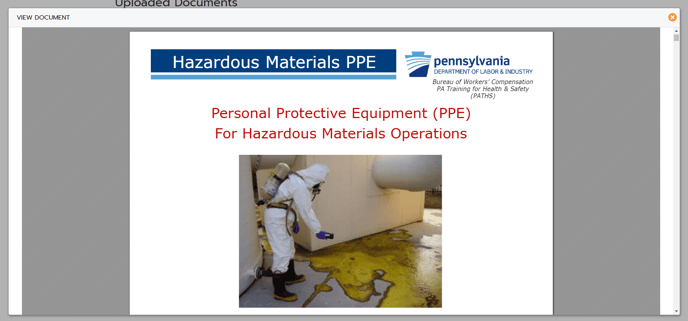 "If you need further assistance after reading this article, please submit a ticket HERE and someone from our team will assist you soon!"
Related Link:
To view which file types and sizes are acceptable, please click HERE.
To learn how to use your uploads in a WAVE course, please click HERE.