How To: Reset My Password For My atlantictraining.com Account
To reset your password for an already existing atlantictraining.com account, please click the LOGIN button located at the bottom of our website. Once there, please click "forgot password".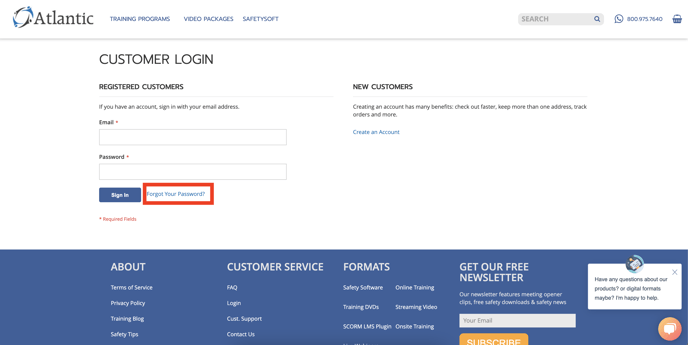 This will send a password reset email to the email address on file.
Once you've reset your password, you'll be able to login successfully to place any orders and view/print your shopping cart.


"If you need further assistance after reading this article, please submit a ticket HERE and someone from our team will assist you soon!"