Here you will learn how to mass download your certificates into one .zip file rather than individually downloading the certificates separately.
From the Dashboard, you want to click on the "Course Results" link under the "Reporting" section.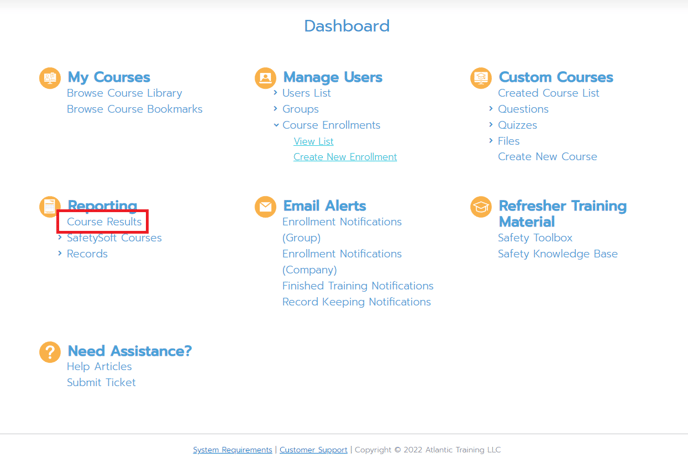 Then filter by a specific user, etc by using the filter on the left. Once you've filtered, then click the "select all" box or simply click only the users you wish to download certificates for: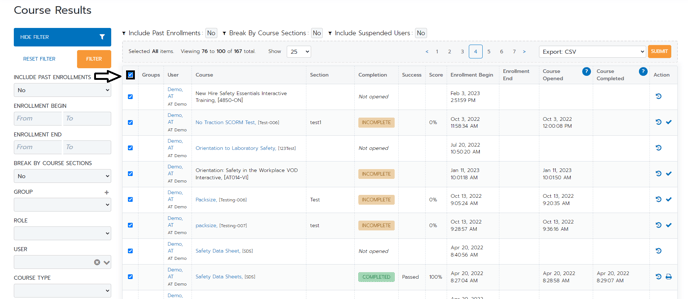 Once you've made your selection click on the option where you see "Export CSV" and select "Download Certificates" then click the orange "submit" button:


After clicking "submit" you'll see the following screen. Please click where indicated to begin your download: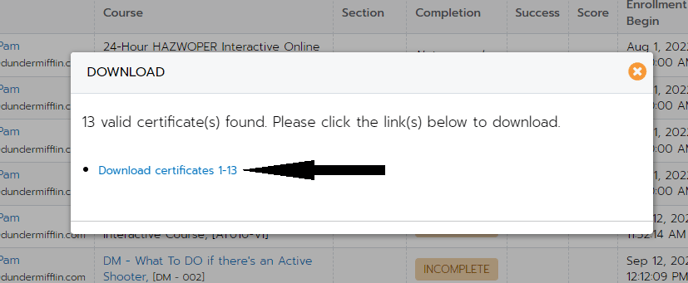 You should then see a file downloaded at the bottom of your browser screen. If you don't, simply look in your downloaded file folder on your computer.
Once the download has completed, you'll be able to click into the .zip file for your certificates.

"If you need further assistance after reading this article, please submit a ticket HERE and someone from our team will assist you soon!"