These steps below will help you successfully load users into WAVE by uploading one fully populated excel file.
Please sign in to your account and click "Dashboard". As long as the permission is turned on for you to create and import users, you'll see the following. Please click on "Users List" dropdown, then click "Mass Create Users" as shown below.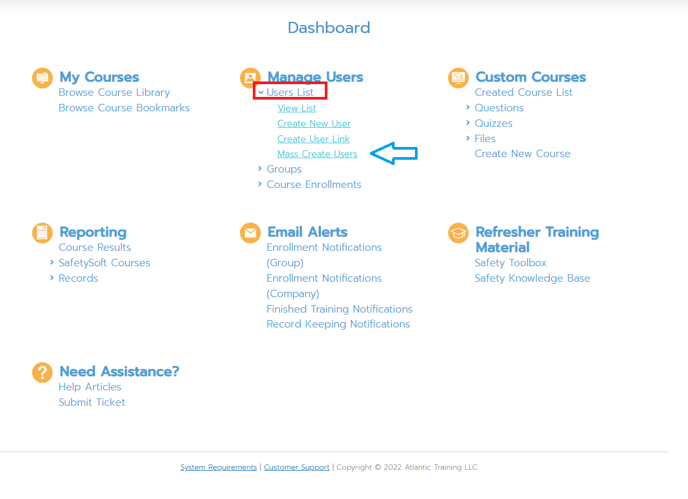 There is a specific format in which the file needs to be in so there are no issues with uploading. Please click where indicated in BLUE to download the import user sheet.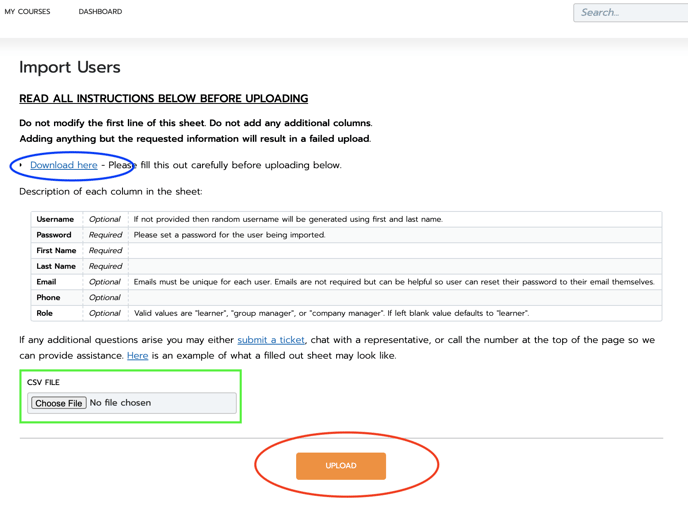 Do not modify the first line of this sheet. Do not add any additional columns.
Adding anything but the requested information will result in a failed upload.
Once you've populated your data and saved your file, please make sure to choose the file where indicated in the above picture with the GREEN box.
Once your file is chosen, please click the UPLOAD button.
You will then receive confirmation of your upload and you'll also have the option to download the users that were created. If a username is already taken by another user in our system, it will generate a new username for you which will be shown on the sheet that you have the option to download.
"If you need further assistance after reading this article, please submit a ticket HERE and someone from our team will assist you soon!"