How To: Export Course Results?
Once logged in, click "Course Results" underneath "Reporting":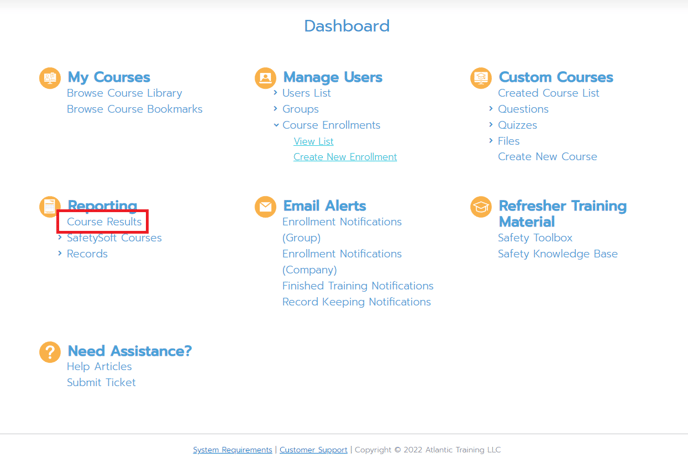 Use the sort filter on the left to sort by user, group, etc. to get the list of results you wish to export. Once you have that ready, select ALL or select each individual result: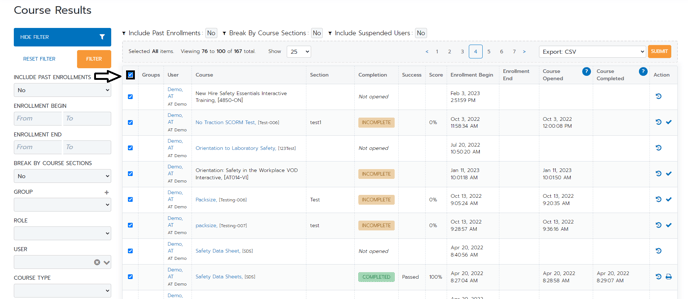 The default is to "Export CSV" but you can change it depending on the time of operating system you have and which programs are available to you. Select the appropriate one from the drop-down on the right then click "submit":

Your download will then begin and once finished, will be at the bottom of your browser. If it is not there, please check your download folder.

"If you need further assistance after reading this article, please submit a ticket HERE and someone from our team will assist you soon!"