Need help making an account? Look no further.
1.) From the Dashboard, select Create New User, under Users List.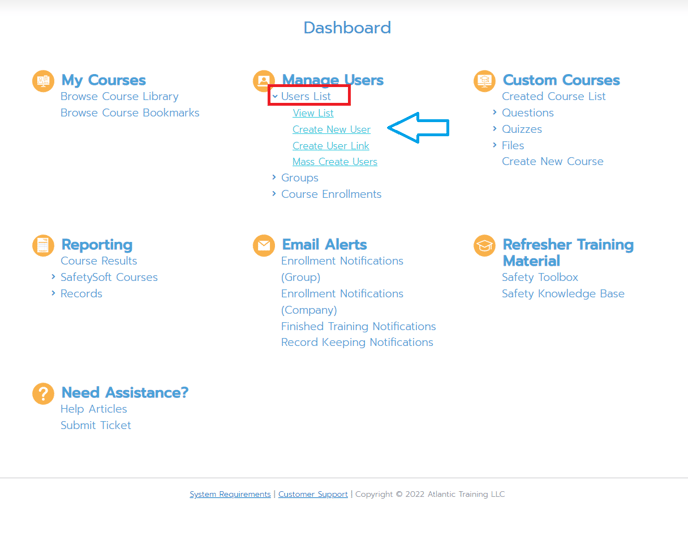 2.) Select the role of the user, and populate the fields below. A generic password will work as users can change their password when they log in.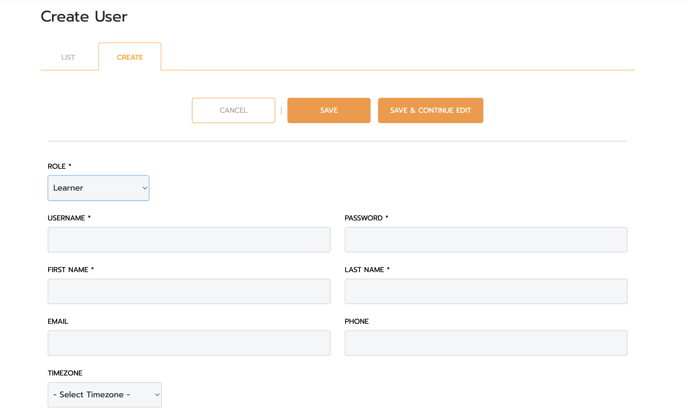 Note: Roles explained
Learner: Basic user in the system. They are assigned training and can view their scores with no management abilities.
Group Manager: Administrative role over a select group of learners. They have the ability to assign training and view the scores of users in their group.
Company Manager: Administrative role over the entire company. They can assign training to all users, view scores of the entire company, and have full access to the Record Keeping feature and Custom Course Builder.
3.) Once the required fields have been filled, select Save to create the user.
"If you need further assistance after reading this article, please submit a ticket HERE and someone from our team will assist you soon!"
Related Links:
Need a faster way to add users? Try the Mass Create Users feature.
Need to enroll a user? Check out this article HERE!
Want to create a user for a streaming account? Try this article HERE
Need to know how to suspend or remove a user? Check this article HERE!