When the permission is turned on*, you are able to create users and assign training videos to each user. As they watch the videos, they will pull from your view balance.
Once you're logged in to your streaming account, click "dashboard" from the upper left corner then click the "Users List" dropdown, then select the "create new user" link: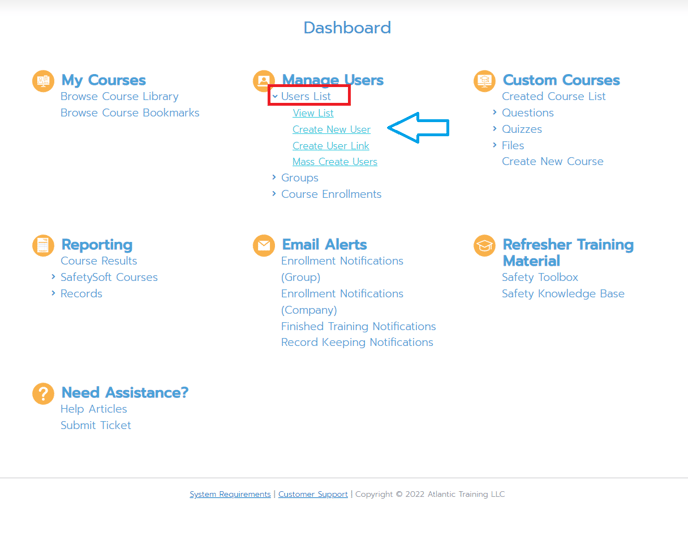 Next, fill in the required fields for your user. Once complete, you have two options - SAVE or SAVE & CONTINUE EDIT: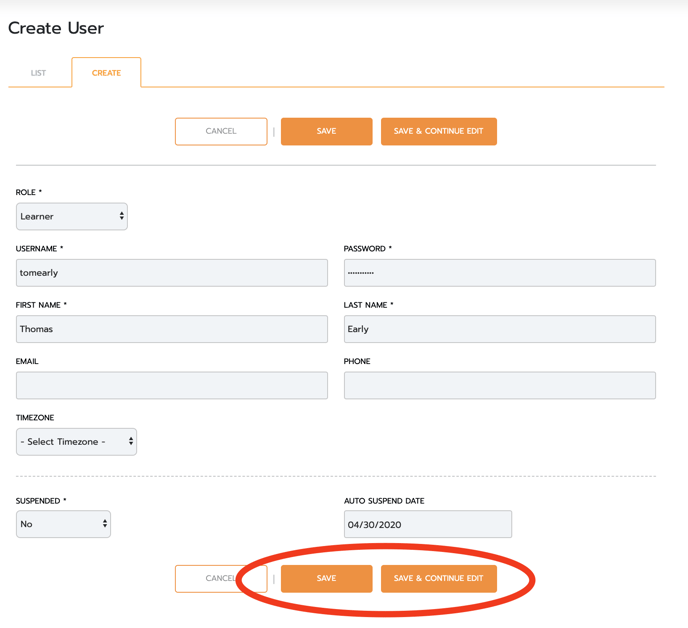 Save will simply save your user and take you back to the main screen.
Save & Continue Edit will save your user and keep you on the same screen you're on but will then unlock more options to create for that user such as enrollments, groups and notifications as shown below: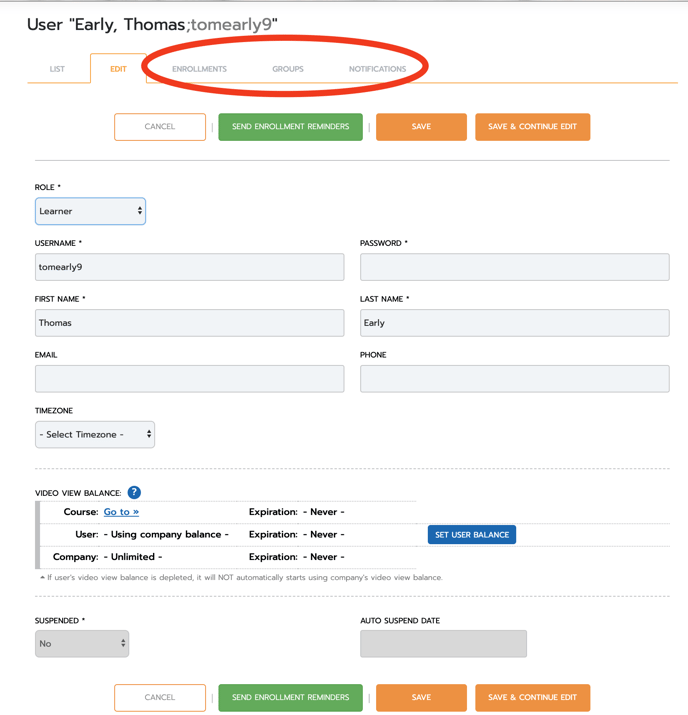 If you wish to enroll the user you just created in a course or a group, please select save & continue edit. Click on the enrollments tab then click "enroll user" which will bring you here: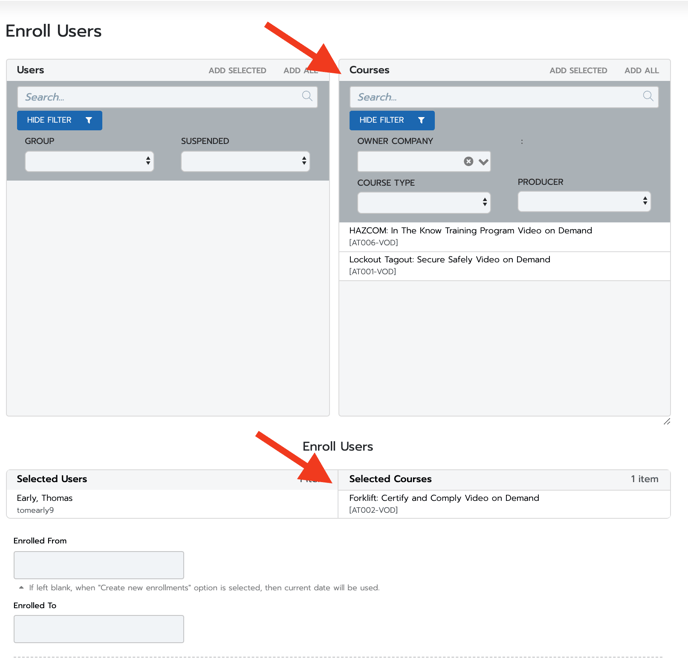 You can enroll your user in any streaming course you are currently enrolled in. Select which course(s) you'd like them to have access to and that will bring the courses down to the bottom underneath "selected courses".
Scroll down and you'll see more options with some explanations. Please choose what fits best for you. What is selected in the shot below is what is recommended for all general enrollments. Once completed, click "review":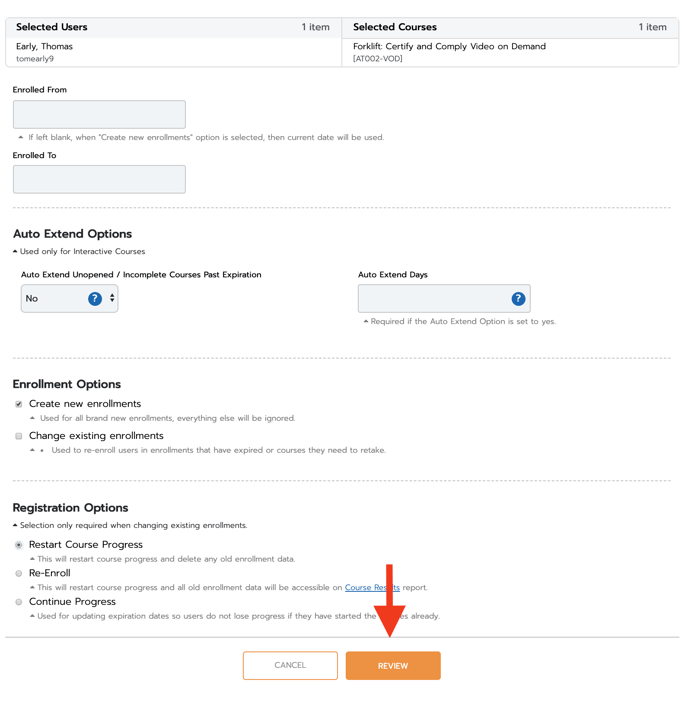 You'll be given a chance to review your enrollments and to finalize, click "enroll". Your enrollment will then be created for that user.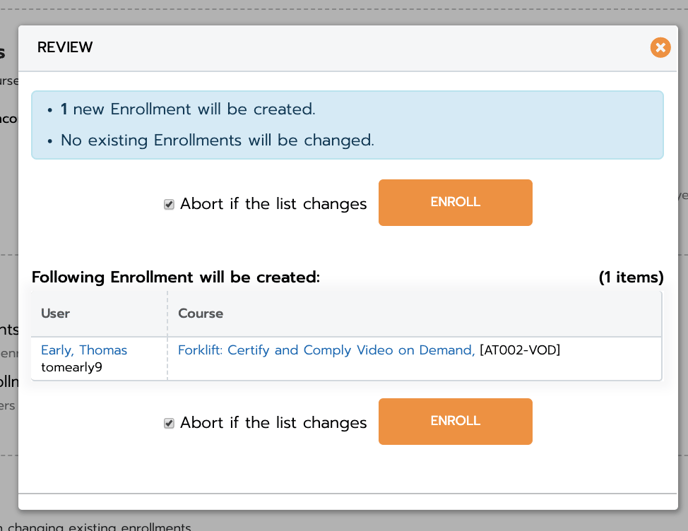 Need to know how to create a user with WAVE? Try this article HERE!

"If you need further assistance after reading this article, please submit a ticket HERE and someone from our team will assist you soon!"