Can a user access a course before the enrollment start date?
If you'd like to set up future enrollments for user and wonder if they'll be able to click into it before that date, please read below.
If you assign a user a course for a future date they will be able to see it underneath their 'my courses'. However, they will not be able to physically click on it and do anything with the course until that enrollment start date arrives.
Below are screenshots of an example user and a future enrollment including the message they'll see if they try to take the course early:
This enrollment was created on June 4th with a beginning date of June 7th and as you can see, it is showing underneath 'my courses'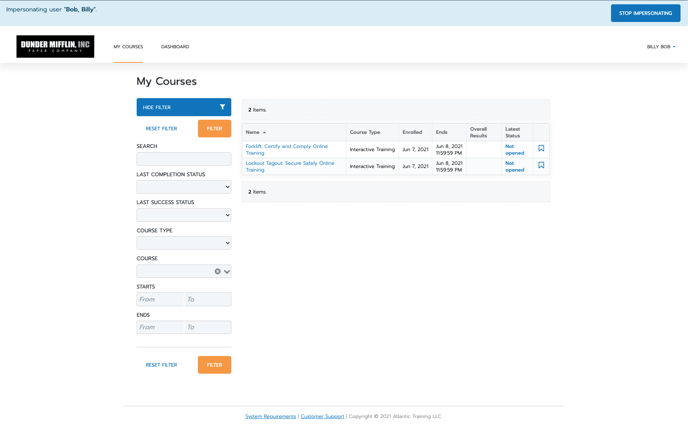 Upon clicking into one of the courses, an error message will be given.
"If you need further assistance after reading this article, please submit a ticket HERE and someone from our team will assist you soon!"