504 Error
If experiencing a 504 error when launching an interactive course there is a possibility that the service which facilitates our course delivery is encountering server issues.

Our first recommendation is to check here https://status.cloud.scorm.com/. If you see the following status then the issue lies elsewhere and we suggest opening a ticket: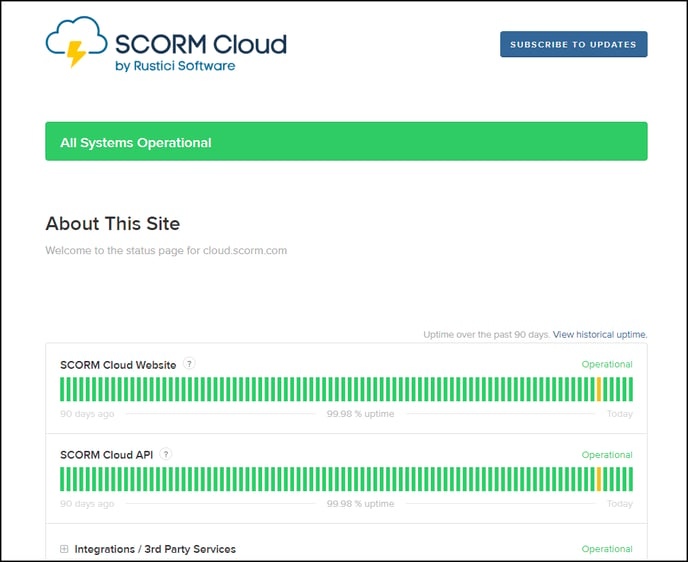 If instead the status doesn't read "All Systems Operational" and is yellow or red then the 504 issue you are encountering is related to the status of our course delivery service and upon the issue being resolved your WAVE usage should return to normal.
"If you need further assistance after reading this article, please submit a ticket HERE and someone from our team will assist you soon!"