If you or your employee has taken a course, passed and received a grade but the course is still indicating that it's 'running', this will help explain that to you!
The reason this sometimes happens is that when a course is completed, the result of that course is not immediately sent from where the file is hosted to where the training is physically being taken (WAVE). There is a few-second delay between the completion and the two systems.
If a user takes the course and closes out too quickly without following the proper "exit course" or "return to LMS" buttons, the status of 'running' is highly likely to occur even though the course is indeed completed.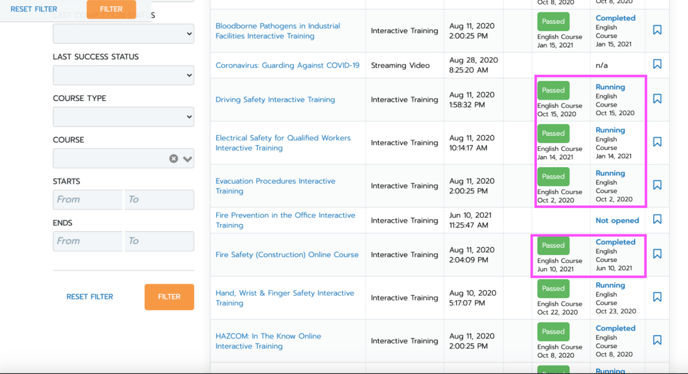 A quick fix for this is that the user themselves can go into their 'my courses' dashboard and click on the status listed in green --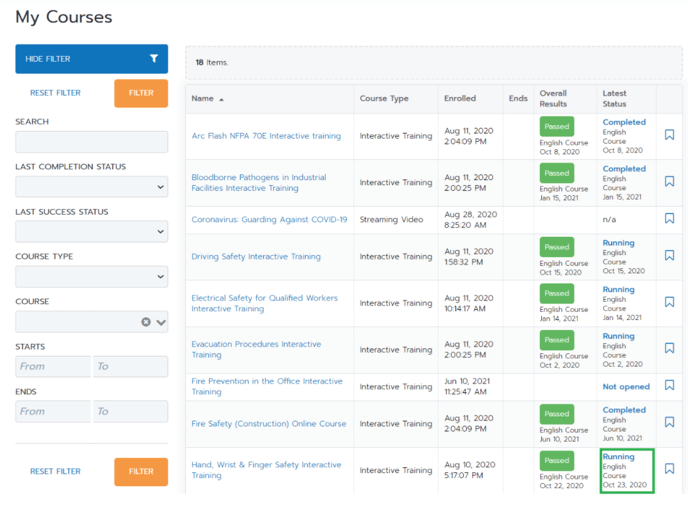 That will then pull up the below screen in which they need to click the refresh button indicated.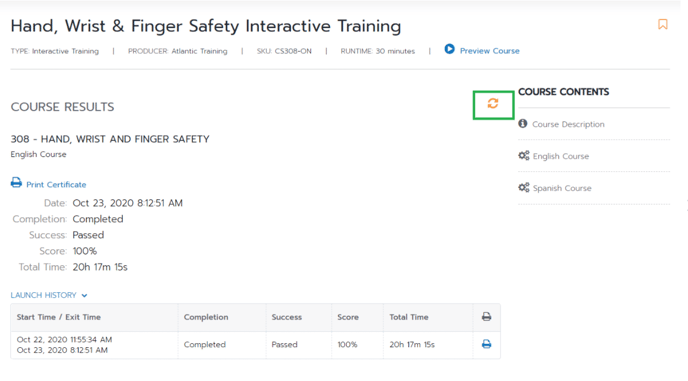 Once you return back to the 'my courses' page, you'll see that the latest status now shows as completed!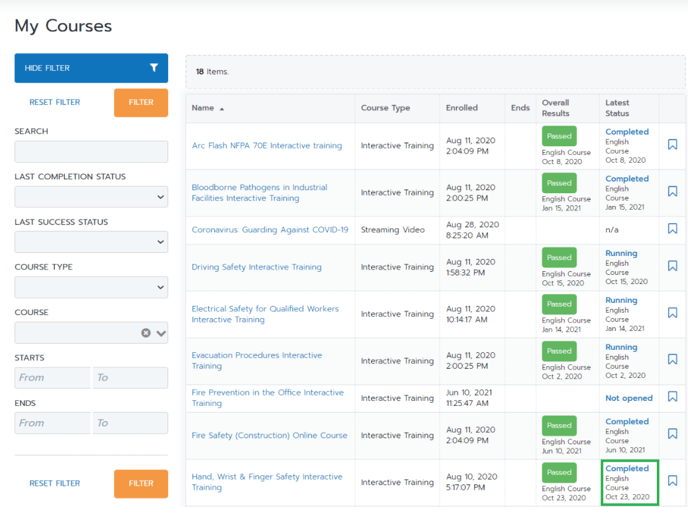 "If you need further assistance after reading this article, please submit a ticket HERE and someone from our team will assist you soon!"